Our studio flat has a great warn feel and it is very quiet. Walking distance to train station for airport and Sydney. We welcome families with small children or any one that would like a quick getaway. New self contained apartment, you won't be disappointed. We also accommodate a baby cot if needed.
This is a very cosy studio at back of our house. Families welcome. Children staying at our place are welcome to use trampoline or ride the ride on cars in backyard. Very private very comfortable . We also have a cot if needed.
Everyone is friendly and very quiet.
Listing was just as pictured. Wonderful accommodations! We loved Sydney!
Anita
2016-07-02T00:00:00Z
Veronica and Pino are wonderful hosts. They are so friendly, welcoming and caring. We had an early morning arrival at the international airport both feeling exhausted, I was so delighted to receive a message asking when we would be arriving. Veronica had remembered it was an early arrival from Europe. Veronica even went further to go to the trouble of ringing me to say that we could get in earlier as she had completed cleaning the studio. We couldn't believe our luck. Both Veronica and Pino were there to welcome us. They provided fresh milk so I could make my longed for tea, this was greatly appreciated. Veronica demonstrated how the washing machine worked and gave general information about the studio which was useful. Beds very comfortable and the studio is spotless. We slept well as it is a quiet street. Good location and convenient to public transport. On the morning of the departure it was raining. I had a lot of luggage, Pino was so kind he drove me to Kingsgrove train station because there is a lift there. This is further away from the nearest train station at Bexley North which does not have a lift.I was very touched by his kindness. No doubt we will return one day for another relaxed say.
Jane
2016-10-21T00:00:00Z
한국 분들에게 도움이 되기 위해 한국어로 후기 남겨요. 호주에 처음 여행이고 주택가로 숙소를 찾다가 너무도 멋진 장소를 발견하게 되어 묵었습니다. 실제 집은 사진보다 훨씬 아늑하고 깨끗하고 쾌적해요! 기차역에서 조금 떨어져있었지만 그래도 그것대로 좋은 점이 있더라고요, 근처에 버스 정류장도 있고요. 너무도 친절하고 상냥했던 집주인분들에게 고맙다고 말하고 싶네요.
Miya
2015-09-12T00:00:00Z
Veronica and Pino's place is spacious and well-equipped. We have a studio to ourselves, with a toilet and well-stocked kitchen in it. The couple were also very friendly and welcoming, offering their help whenever possible and checking in on us when they see us. The place is close to the airport, but quite a distance away from the city, with a 15-minute walk to the closest train station, and an additional half an hour commute to central Sydney. There's also not much food around the neighbourhood. However, other than that, it is a lovely area and we'd recommend this listing to visitors of Sydney!
Ruth
2016-12-13T00:00:00Z
The appartment has everything. The host Was good. I recommand this appartment. Not close to the city center but it still easy to go with the train.
Nicholas
2016-10-05T00:00:00Z
Veronica and Pino are very kind to provide the bread and milk for us in the studio apartment. The lovation is good as we only take about 25 min to drive to CBD. The description and picture provided in airbnb are exactly same as what i see in the apartment. The place is quiet and comfortable. I will consider to stay here agan.
William
2015-08-20T00:00:00Z
Lovely and comfortable stay. Clean and tidy. However, more cookware and a chopping board would be nice.
Francis & Mandy
2017-02-13T00:00:00Z
The apartment is the apartment that you would want to have, with all the basic necessities provided such as cooking pots, pantry, fridge, oven. Not to mention the beds are comfortable as well with nice ambience and atmosphere to it. If you would like to know more about the area or food recommendation, feel free to approach the host as they are really really friendly. In which they recommended us Nutella Waffles as a food that we have to try. You don't see host doing such stuff often!! Highly recommend it to anyone!
Jia Jin
2017-03-15T00:00:00Z
Kamertype
Gehele woning/appartement
---
Type woning
Huis
---
Geschikt voor
4
---
Slaapkamers
Bexley North, New South Wales, Australië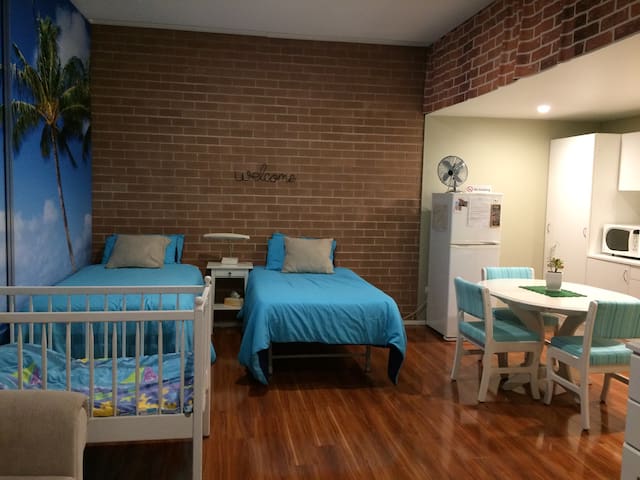 우리는 여행과 얼마나 비싼이 될 수 있습니다에 대해 한 두 가지를 알고있다. 우리가 제공하는 것은 그 나던 팔과 다리를 비용 수송에 가까운 큰 현대 침실입니다. 무료 와이파이, 심지어 기본적인 아침 식사 필수 및 당신을 시작하는 카드를 여행한다.
깨끗하게 무료 오프 거리 주차장 집에서 집으로 멀리 연맹 개조! 그림 같은 외관을 넘어,이 고전적인 빅토리아 저택은 우아한 전통 세부 사항과 세련된 현대적인 마감재의 조화를 선보일 단장되었습니다. 그것의 훌륭한 위치는 Rockdale에와 Kogarah 역에 5 ~ 10 분 거리에 해변에 짧은 드라이브입니다. 와이드 목재 마루 바닥, 조각 된 아치 밑의 통로와 급증 천장 항목 홀. 휴가 사진을 공유하기위한 서라운드 사운드, 플레이 스테이션 4 Chromecast에 60 "TV가있는 우아한 거실. 광대와 개인 야외 정원은 아침에 커피 또는 저녁에 건방진 와인을 즐길 수있는 완벽한 장소입니다. 무료 기본적인 아침 식사, 과일, 차와 커피를 포함한 스테인레스 스틸 가전 완비 된 현대적인 주방. 벽을 포함하여 열기 식당이 편안 8명를 장착 할 때 50 "TV와 큰 오크 목재 테이블을 장착. 넉넉한 옷을 걸어 원래 대리석 벽난로, 고급스러운 퀸 사이즈 침대, 높은 천장과 넓은 옷장 스토리지와 개인 침실 크기. 현대 샤워, 이중 세면대 및 관대 발톱 발 목욕 세련된 욕실 관광의 하루 후 아픈 근육을 흡수합니다. 별도의 화장실과 화장실 개인 홈 오피스 사용이 가능한 컴퓨터, 프린터, 스캐너와 복사기를 갖추고. 시설이 완비 된 세탁의 전체 사용. 가족 친화적 인 위치에 어린이 놀이터와 공원 단지 발자취. Rockdale에, Bexley의 및 Kogarah 쇼핑 경내에 거리를 산책. 관대 한 데이터와 와이파이가 포함되어 있습니다. 당신을 얻을에 공급 $ (10 개) 지하철 여행 카드는 기차와 버스에 시작했다. 15 ~ 20 분 기차로 시내 중심에 타고. 그리고 국제 공항에서 택시로 15 분 우리의 진입로에 대여 차를 주차 자유롭게 우리의 휴대용 GPS 장치를 사용합니다. 집은 더운 여름 일 동안 에어컨 (아늑한 가스 벽난로 추운 밤)입니다 침실은 AC가없는 동안 당신이 사용하기위한 대형 바닥 서 팬이 있습니다. 침대는 추운 저녁에 따뜻함에 대한 전기 담요를 가지고있다. 가용성에 따라 유연하게 할 수 확인 /에서 확인하십시오. 일반적으로 오후 2시 이후에 체크인 오전 11시 전에 체크 아웃
"Home away from home" is exactly what it feels like to stay with Anna. It is a wonderful private room and so lovely decorated. You feel totally at home! Everything is perfectly clean and there is everything you need to feel comfortable. Anna and Marcus are really welcoming, friendly and helpful. We enjoyed the talks and it was great to get some help with our plans where to go and how to get there! If I will be back in sydney I would definitely stay with them again! We loved it!
Leah
2016-04-16T00:00:00Z
We really love Anna's and Marcus's place. The house was so huge, clean, tidy and comfortable. The bed was the best and so comfortable and warmed on 7degrees at night time. We will come back for sure...! But, if I come back during winter next time, I will bring my own heater. Thank you very much Anna and Marcus for looking after us with the electric blanket. We really appreciated. Best Regards Cha and Tom (Thaialand)
Chacha
2016-06-02T00:00:00Z
Anna and Marcus's house is located in a quiet neighborhood. Plenty street parking available around. The room is nice and clean, and the bathroom is spacious. Anna and Marcus are very nice hosts. They made us feel like home and respond to our inquiries promptly.
Connie
2017-01-13T00:00:00Z
Anna communicated very well about our stay and arrival process. She and her partner were very friendly and shared a glass of wine with us on arrival. The room was excellent with a very comfortable bed, plenty of room for our cases and hanging space. An information folder was available to us. Which we used. The neighbourhood was very quiet and has shops 10 mins walk as is the train station. Anna provided a preloaded opal card ( for trains, buses & ferries) for our use. Anna's is definitely a home away from home.
Darryl
2016-07-05T00:00:00Z
It's the 2nd time I'm staying at Anna's house. They are very kind and helpful. If any chance, I will visit again! :) Thank you Anna and Marcus!
Dolly
2016-11-06T00:00:00Z
Un merveilleux emplacement pour découvrir Sydney! Anna et Marcus sont deux hôtes charmants... C'est simple, tout est parfait chez eux! On ne peut que le conseiller... et d'ailleurs, on a déjà prévu d'y retourner ;-)
Eléonore
2016-12-08T00:00:00Z
Anna and Marcus really made us feel at home. Nice heritage house in a quiet neighbourhood. Only minutes from the local station made access to the city easy and the Opal card made dealing with transit hassle free. We enjoyed our stay!
Vic
2016-03-30T00:00:00Z
The host canceled this reservation 42 days before arrival. This is an automated posting.
Christoph
2016-01-25T00:00:00Z
Kamertype
Privé Kamer
---
Type woning
Huis
---
Geschikt voor
2
---
Slaapkamers
Bexley, New South Wales, Australië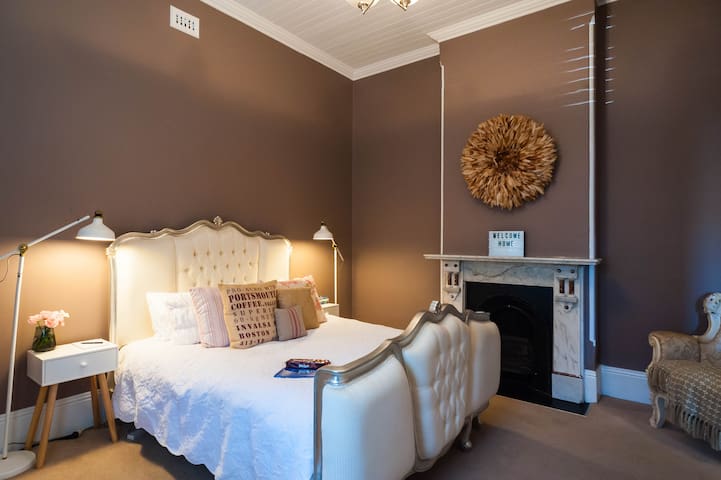 Great value accomodation in a close to city location. Just a short commute of around 30 minutes into the city centre. 5 mins to train station and shops. Friendly female and her two dogs - animal lovers only please!
We have a very spacious, light and bright home within an easy commuting distance to both the Sydney CBD and the Eastern and Southern Sydney Beaches. We love being set in such a peaceful neighbourhood and quiet street yet only a 25 minute drive or 30 minute train ride to the city centre. The home itself is very spacious with three lounge/dining and living areas, it is very bright and sunny all year round with a large backyard and a BBQ for the summer. This room is roomy and light-filled with a comfy double bed, a desk and somewhere to hang your clothes. Our neighbourhood is great because it's relaxed and safe, we have great cafes, takeaway shops and train station just a few minutes walk from the house. A few minutes for the bus and shops and an easy less-than 8 minute walk to the train station. - High speed unlimited cable internet - Large back yard - Off or on street parking for free Two dogs live here they are very sweet and laid back but they are medium - large so you will need to be a dog lover :)
It's got a relaxed vibe, leafy and green with good cafes and great eateries.
The reservation was canceled 27 days before arrival. This is an automated posting.
Filip
2015-02-12T00:00:00Z
Overall the place is neat and clean. Pets are super friendly. Convenient to get into the city.
Phassara
2016-03-15T00:00:00Z
Monique's house is so clean,tidy and spacious. It is convenient for travellers as well for being so close to train station and 400 bus stop to airport at very low price. AND Monique was so helpful and gave me many good advices. I will definately recommend this to my friends.
ZHIMING
2016-02-09T00:00:00Z
Awesome and clean place with a very comfortable bed. The dogs and cats are very friendly and cute. Monique gave us some advice where we could go, which was great. We would definately stay there again.
Lena
2015-10-13T00:00:00Z
Monique was a wonderful host and her house was lovely. Her pets are really friendly and we made friends with her two cats, Gazza and Tyson. We would highly recommend staying with Monique if you needed a place to stay in and around Sydney.
Jeffrey
2015-07-27T00:00:00Z
Our family enjoyed our stay at Monique's place! It was our first ever airbnb experience and we really had a great time. Clean and vibrant home, walking distance to train station where you can find some shops and cafes. Monique was very accommodating, she has a separate fridge for guests, allowed and taught us how to use her appliances, tv and kitchenwares, and even chatted with us whenever she's at home. She has a big dog and our little boy (less than 1yr old) loved Snoopy, her bulldog. We highly recommend this place.
Aileen
2016-05-11T00:00:00Z
It was ok. The thing is that the house is far from the city 40 mins by train 4+ au$ each trip. I took an Uber from the airport 29 au$. The bathroom was a bad point, some times the shower drains out the water and it was a mess. The room was tidy and clean. Monique was very friendly and relaxed. We couldn't interact to much because I wanted to meet arround the city so I leave early and came back late. For that price it was ok.
Juan
2016-06-22T00:00:00Z
All very good. Hostess top. Gave me several tips. thank you
Luiz
2017-02-17T00:00:00Z
Kamertype
Privé Kamer
---
Type woning
Huis
---
Geschikt voor
2
---
Slaapkamers
Belmore, New South Wales, Australië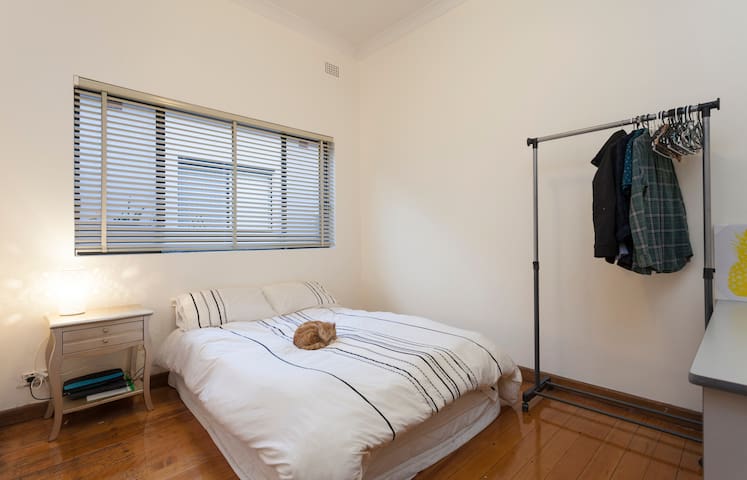 de planta abierta totalmente independiente con vistas plana río Georges * 3min pocos pasos del parque de la línea de costa. * 1 minuto a pie hasta la parada de autobús que conecta a la gran centro de Hurstville (entrena a 15 minutos de la CDB de particular a Bondi o Conulla playa) o un paseo de 30 minutos tranquilamente. * 15 minutos en coche a 30 minutos del aeropuerto de la CDB. * El acceso a la piscina, estacionamiento frente a la calle fácil, entrada independiente a su propio nivel incluyendo balcón privado. una doble cama de sofá-cama, alojamiento extra se pueden arreglar. 欢迎 中文 咨询
de planta abierta totalmente independiente con vistas plana río Georges, a 3 minutos a pie de corta parque junto al mar. El espacio es una gran sala de estar / cocina con puerta de doble pliegue que conecta balcón con una sala de estar abierta, con una pequeña sala de cama y baño habitación. Recién agregado cocina de gas al aire libre y sala de estar junto a la piscina haciendo que el verano sea más agradable Sydney (compartido con el anfitrión).
Kyle Bay es una pequeña joya secreta la mayoría de los habitantes de Sydney no habían oído hablar, un barrio bastante con una gran cantidad de parques y vistas al agua situado cerca de los centros de ocupado y la ciudad. Perfecto para negocios y placer.
We absolutely enjoyed our stay here. Cute, cozy and clean little place. The view from the balcony was beautiful we enjoyed gazing out at the water at night and in the morning the birds greeted you. John and Nina totally went out of there way to make us as comfortable as possible. They even made us a scrumptious breakfast one morning, it was delicious. Our kids had a blast in the pool and we enjoyed cooking out on the fancy grill. Also it is a quiet little town, we enjoyed lots of walks and a park near by right on the water it was beautiful. Overall we totally recommend this place and John and (especially Nina ;) were delightful. It was a blessing that we were able to stay here, true delight.
angelo
2015-10-18T00:00:00Z
Beautiful 1BR self contained flat with beautiful view in beautiful area. Very spacious and very good equiped kitchen and bathroom. Communication with John and his family was perfect. We felt like staying in John's flat, we were staying in friend's flat because he was were welcoming but stil giving us space for privacy. We stayed in Australia in diffrent places, but John's place was the best one. Irena, UK
Irena
2015-10-21T00:00:00Z
nice and friendly host and the accomodation is fatastic and lovely
Zhu
2016-11-28T00:00:00Z
compact but very clean and comfortable with nice views. good value.
Stephen
2016-10-27T00:00:00Z
Lena and John make us feel very welcome. The room is spacious, clean and very quiet. The view is good from the living room. It's only a few steps away from the bus service so no problem of traveling around to the CBD area.
Ning
2015-11-04T00:00:00Z
John and his mother had excellent communication with us before and during our stay. They let us use the washer which was very accessible from our part of the house. Parking was very easy and the house is in a central location of major Sydney tourist attractions. The bed is a Double sized bed (this is listed in the description, but easy to miss). The bed was comfortable nevertheless.
Stephanie
2017-04-03T00:00:00Z
We had a great time. Very relaxing and beautiful. John and his mum were very welcoming and nice.
Nedda
2016-11-12T00:00:00Z
The view was not bad at all for the price, was quite and peaceful, John and his mum were fantastic and super fast at responding to any needs or questions.
Numan
2017-02-01T00:00:00Z
Kamertype
Gehele woning/appartement
---
Type woning
Huis
---
Geschikt voor
4
---
Slaapkamers
Kyle Bay, New South Wales, Australië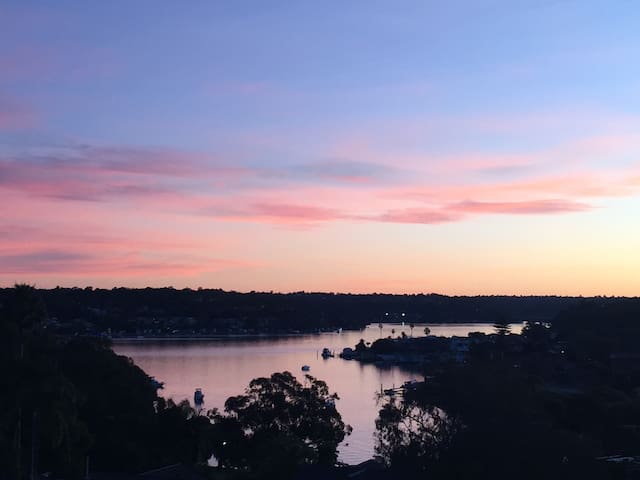 Yes, this is the room that we putted a lot of passion in and decorated. My wife and I just want you can come and feel the room like you stay at your home. This room is very large and located in our backyard. It is easy to access by the side gate. Therefore, don't worry about coming late or leaving early. Our home is closing to Hurstville train station and Westfield shopping centre, just 13 minutes by walk. We are happy to drive you to the station or shopping centre if we are free. Thank you all!
This private room located in the backyard. It has an entire wall bookcase and table. A cozy queen size bed and Panasonic air conditioning. In front of the door, there is a timber floor deck with the house garden. You can sit down to crab a cup of coffee and have a chat with your friends. It is clean, and quiet, with most amenities available. Clean towels and sheets are provided.
Hurstville gathers lots of restaurant and Westfield shopping center with Cloes ,Woolworths ,Aldi,Target,Kmart supermarket and most popular brand stores. It is very convenient for living here.
Philips little studio out the back of their house was like a little oasis. Easy to get into town (we had a car to drive to the station) very comfortable spacious room and super friendly hosts! Easy private access in and out too. Would highly recommend.
amy
2016-12-13T00:00:00Z
Very clean & quiet room .good location near Hustiville station .
宇
2017-03-10T00:00:00Z
We had a wonderful stay. Philip and his wife meticulously planned all comforts for the room. Would love to visit again.
Bakul
2017-02-23T00:00:00Z
房东很友好,给我们很多帮助。房间很大,位置便利。
敏
2017-03-08T00:00:00Z
Great location, warm welcome from Phillip, everything so neat and nice, happy to come back.
Hartono
2016-12-20T00:00:00Z
Philips home was amazing! It was the cleanest place we had ever stayed and he wa so accommodating to us and drove us and our bags to the train station! Would highly recommend this place!
Michelle
2016-10-16T00:00:00Z
I've been using airbnb for almost 3 years now, and my stay at Phillp's house is so far the best airbnb experience I've ever had! His whole family is so welcoming. They invited me over for dinners (very yummy chinese food), gave me tips on getting around the area, treated me as a part of their family. Yet at the same time, they are very respectful of my privacy. Overall I feel very comfortable staying here. The room itself is big, bright, clean and private; the neighborhood is quite and safe; the house is located within walking distance to parks, restaurants, grocery stores, and train station. It is the perfect place for both short and long-term stay in Sydney, I highly recommended it and will definitely book it again if required.
Amy
2016-10-27T00:00:00Z
房源描述基本符合。房东不错。
娜
2016-05-31T00:00:00Z
Kamertype
Privé Kamer
---
Type woning
Huis
---
Geschikt voor
4
---
Slaapkamers
Hurstville, New South Wales, Australië
我的地方只有几站悉尼机场不到10分钟到火车站和超市。你一定会喜欢,因为舒适,现代的和真正的大号床我的地方。此外,它拥有自己的入口,更重要的是,你在房间外自己的现代厨房,如果你喜欢烹饪 我的地方是好夫妻,独奏冒险家和商务旅客和完全私人!
Host was really nice and friendly :) trainstation was a walk away, and shops too. Aparment was really nice felt like newly renovated, there is everything you need. Really good place to stay!
Rosanna
2017-03-18T00:00:00Z
This place is clean,quiet and easy to check in. We will use here again!
haruka
2017-03-26T00:00:00Z
Wonderful place in term of privacy, cleaness. It worth the money.
Mohammad
2017-04-07T00:00:00Z
Nice, clean, little granny flat! You'll only need about 35min to Sydney CBD with train
Christina
2017-04-01T00:00:00Z
Kamertype
Privé Kamer
---
Type woning
Huis
---
Geschikt voor
2
---
Slaapkamers
Riverwood, New South Wales, Australië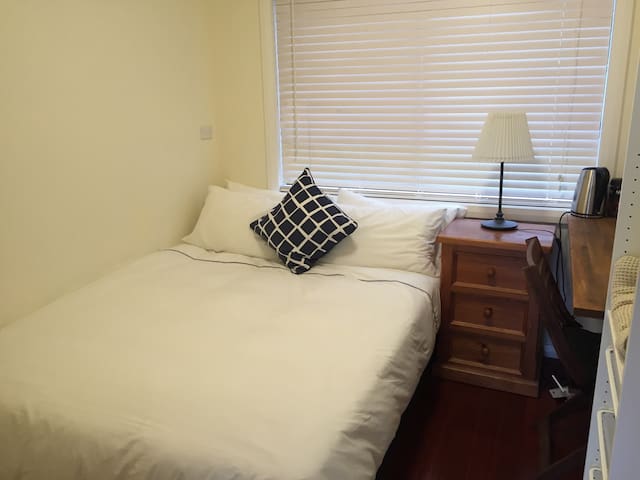 LOVELY HOUSE IN A QUIET AND SAFE STREET HANDY TO ALL AMNENITIES IE; SHOP, GYM ETC,,, 15 MINTUES FROM AIRPORT AND HALF HOUR TO CENTRAL STATION. VERY SPACIOUS HOUSE WITH VIEWS INCLUDES BREAKFAST
I booked my friend Dominika in for 2 nights and she was very very happy. Michael was a great host. Thanks very much for looking after her Michael
Richard
2016-05-27T00:00:00Z
시드니 비행기 도착이 아침 8시쯤이였는데, 다행히 사전에 마이클이 일찍 체크인 해도 된다하여, 공항에서 숙소 근처 역에서 내려, 우버 택시를 이용하여(처음 우버택시 이용하면) 무료로 숙소까지 도착할 수 있다. 마이클이 숙소 밖으로까지 나와 환영해 주었다. 이틀간 시드니에서 여행계획이였기에, 투어를 하고 밤 10시쯤 넘어 숙소에 들어갔지만, 충분히 이해해 주었고, 항상 친절하였다. 냉장고, 과일, 빵등 부엌에 있는 재료들을 자유롭게 사용하도록 안내해 주었다. 굉장히 친절하고 편안한 숙소에서 기분좋은 2박을 여행할 수 있어서 행복했다.
Su Jin
2016-06-03T00:00:00Z
We're reaching Michael house late and he was friendly welcoming us. Although the house located not in a live neighbourhood but there is a bus access at Payden Ave road to Narwee station (5-7 mins walking distance to bus stop) and 20 mins walking distance from Punchbowl train station. We only spent 2 nights there but it was a good stay and we have our own privacy as well as flexible access to main door and all house facilities. Very thankful to Michael for dropping us to nearest train station on our departure day as weekend bus access was not so good in Sydney. We recommend this place for those who are looking for quite, classical interior design lover and short stay traveller.
Mr
2016-05-09T00:00:00Z
Michael is very friendly. He provides simple breakfast and always invite us to join in for dinner. He also send us to the nearest station that is on the airport line.
Joanne
2016-09-15T00:00:00Z
Micheal and his wife are so nice. He pick me up at the station. Thank you for your food and coffee. It is a good experience.
Tommy
2016-06-27T00:00:00Z
First, Michael is a nice host, really friendly and helpful with good recommendations about Sydney. We enjoyed the shared living with all our roommates, who had been from all over the world. Second, we have to complain, that the house wasn't in a good all over condition with lots of broken things. There was a lot of trash and useless things allotted in the house and on the porch. It wasn't that clean, especially the kitchen with lots of insects like cockroaches. Without some improvements we wouldn't recommend this house. Also because it took us more then the denoted time of 30 minutes to get into the city.
Jannis
2017-02-12T00:00:00Z
Everything was perfect! Michael is a great host: you can talk with him about many things , he can advise about what to see in Sydney. If you get in the car there is pleny od parking place in the front od house
Przemek
2016-04-26T00:00:00Z
very nice clean room and kind family, I will rent the room next time.
Bowen
2016-04-07T00:00:00Z
Kamertype
Privé Kamer
---
Type woning
Huis
---
Geschikt voor
2
---
Slaapkamers
Roselands, New South Wales, Australië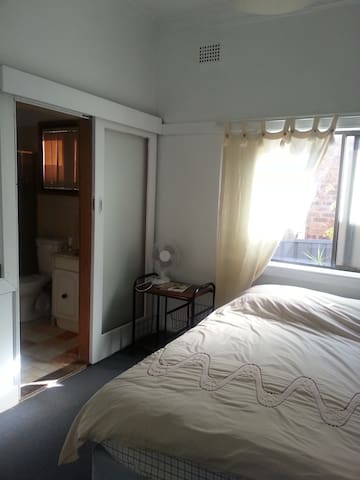 A nice quite area close to transport with very clean facilities and good breakfast.
Gerry
2016-12-08T00:00:00Z
The house is clean and quiet
Jun
2016-11-26T00:00:00Z
Very Clean Facilities and good breakfast. Friendly Host.
Gerry
2016-12-10T00:00:00Z
The place is really nice and very comfortable
Andrew
2017-03-31T00:00:00Z
Kamertype
Privé Kamer
---
Type woning
Huis
---
Geschikt voor
1
---
Slaapkamers
Riverwood, New South Wales, Australië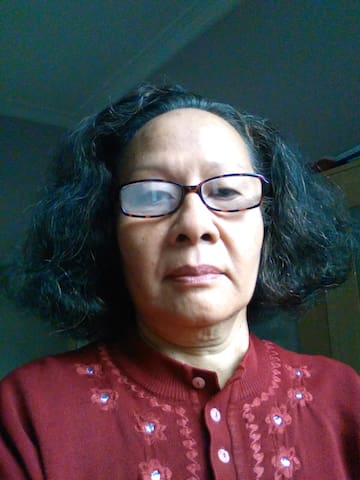 We are a couple, living in Penshurst (Sydney). Our house is located very close to Penshurst station (walking distance). 15min drive from the airport. The Area is nice and very furnished: bus stops, supermarkets, cafes, Domino's, shopping center and a big aquatic center. 20 min by train to Central Station.
We have a spare room in our lovely house and we'd love to use as airbnb. Our house is very nice ad it has one bathroom, one kitchen, one living room and a garden to share with us in case you decide to come and stay to our place! :-)
Penshurst is a really nice area to live in. It's very secure and is very well located: not far from the city and from the beach (Cronulla, Brighton Le Sands).
Hello guys , we were really satisfied about this room. It's neat and tidy and you have privacy. Moreover the bathroom is clean as well as the living room and the kitchen where it is allowed to cook. The owner of this house are very friendly and you may feel well like at home. Kind regards.
Marlene
2016-10-03T00:00:00Z
I found the house very clean and nice especially the lovely style of the house. I want to say thank to Domenico and Antonella for the amazing host and welcome to their house and very helpful to visit the city!
Federica
2017-02-04T00:00:00Z
Dome has a really cute dog.We really love him.Dome and his wife are very friendly as well.They treat us like a family and give us lots of tips when the first day came here.Tell us how to get to the train,where we can buy food neatby,that is really helpful for us. Thanks for hosting us. Love u two and Argo. Suki n Maggie
suky
2017-03-12T00:00:00Z
Honestly, I just can't say enough wonderful things about Dome's house. He is one of the most lovely people I know, and a genuine individual who enjoys hosting and other people's company. I booked for my father, who was very impressed by Dome and his girlfriend's congeniality, their friendliness and how comfortable it was staying with them. Plus their dog is adorable! A solid 5 star! (If I could I would've rated it 10/5!) You will not regret the experience =)
Jessica
2017-02-25T00:00:00Z
L'esperienza a casa di Domenico e Antonella è stata estremamente coinvolgente, ho vissuto con loro, come loro che mi hanno regalato questi giorni da "italiano fuori" come se fossi in Australia da un anno La casa è stupendamente pulita e ordinata e nonostante la collocazione periferica con dieci minuti a piedi si arriva alla stazione con la possibilità di raggiungere Sydney central in meno di mezz'ora o la bellissima Cronulla, nello stesso tempo Indubbiamente in ottime punto di partenza per chi arriva per la prima volta a Sydney e cerca un consiglio o vuole raccontare una storia Grazie a Dome, Antonella e allo spumeggiante Argo
Mario
2016-08-31T00:00:00Z
A nice and tidy house, small but comfortable room and an incredibly comfy bed. Dom and Antonella are a great couple, very welcoming and gave good ideas and tips for what to see and do in Sydney. The neighbourhood is quiet and not too far from the train station. And Argo the dog is a lovely little ball of energy! I would wholeheartedly recommend this place for anyone staying in Sydney. :)
Kiia
2016-10-02T00:00:00Z
I had to book for a longer stay and I am so pleased to recommend Dominico and Antonella if you plan to go in Sydney ! They were so kind and helpful with me and then with us. Indeed, my girlfriend joined us in the middle of the stay and she was so enthusiastic regarding both our hosts and their house. They gave us so much advice regarding the daily life in Sydney and how to start our new life. Yes, we had a marvelous stay, in a very clean room inside a lovely house. We were welcomed like nowhere else and we shared happy moments with them (and their lovely dog Argo). We found more than a roof and we sadly left but with two (and 1/2) new friends. Thank you so much for what you did and how you helped us ! We love you guys ! Sam & Julien. Ps: We already miss you and El Magnifico !
Julien
2016-07-29T00:00:00Z
A pochi minuti a piedi dalla stazione, casa di Domenico, Antonella e il piccolo dolce Argo si trova nella tranquilla zona di Penshurst, a soli 20 minuti di treno dal centro. Chiari e precisi su come raggiungerli, ho trovato ad accogliermi delle persone gentili, sorridenti e amichevoli, che durante il soggiorno mi hanno aiutata con informazioni utilissime per miei primi giorni in Australia. Casa accogliente, pulita e ordinata, esposta al sole e luminosa, dotata di tutto ció che è necessario al fine di vivere un soggiorno confortevole. Per chiunque voglia vivere un'esperienza indimenticabile nella meravigliosa Sydney, consiglio vivamente di assicurarsi un posto da Dome&Anto!
Simona
2016-09-19T00:00:00Z
Kamertype
Privé Kamer
---
Type woning
Huis
---
Geschikt voor
2
---
Slaapkamers
Penshurst, New South Wales, Australië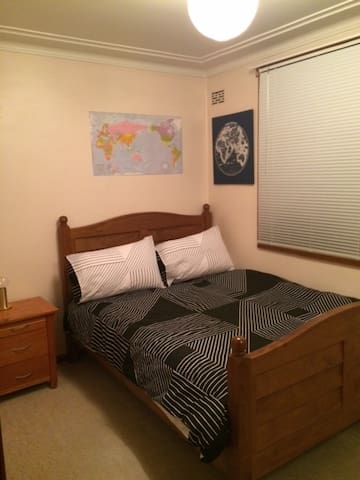 Air- conditioned , Large bedroom with large mirrored built-ins next to bathroom, bright and airy. Staircase separates bedrooms giving privacy Double comfortable bed with electric blanket and quality Manchester Single fold up bed in room Desk area TV Retired lady sharing Fast Quality internet Full use of all the house , tea coffee , bread, milk , water , biscuits included- can make a light breakfast with a lovely cup of coffee from Nespresso machine! Full use of house, washing machine dryer !!!
Freshly painted and refurbished!!10-15 minutes walk Beverlyn Hills Station - direct train CBD Opera House and direct train Bondi or Cronulla Surf !! 10 MINUTES BY BUS TO HURSTVILLE CITY - hub of Chinese Community and great shopping - BUS STOP NEXT BLOCK DOWN ON LEFT ( 3 MIN WALK) GREAT CHEAP OR HIGHER CLASS Restaurants and Cinema - walking distance - LEFT DOWN STONEY CREEK RD TO KING GEORGES ROAD - TURN LEFT - 15 MIN WALK across the road to OLDS park with walking/running track, outdoor gym and wonderful park equipment Direct train to CBD, opera house , Bondi and Cronulla surf !!!!!!!!!! Very safe area ! #### share with mature lady owner who respects your privacy Uber transfer from Airport around $25 only
Very safe and quiet neighbours- fantastic friendly enviroment LARGE AQUATIC CENTRE NEARBY - LARGE INDOOR POOLS AND SPA
Christina is an amazing host, she makes us feel like home. The room is clean and nice. The house is lovely. We had a really good time staying with her !!!
David
2016-10-16T00:00:00Z
We very much appreciated Christina's friendly hospitality. Lovely home in great location. Very happy & would stay again.
Richard
2016-06-14T00:00:00Z
Christina's place was nice and comfortable. Bed linen and towels were all new and clean, beyond expectations. One little inconvenience is that since it is 1.5 bathroom, we need to share the main bathroom with the host. Slightly inconvenient for us as a family of 3 but nonetheless, the stay was great.
Michelle
2017-02-05T00:00:00Z
Very good location, really close to Chinatown and airport. Easy accessible to city! Most importantly, the landlady is s(PHONE NUMBER HIDDEN) nice. She was so helpful during our stay! Highly recommend!!!!
Kaili
2017-02-11T00:00:00Z
她的房源地点非常方便,有停车的地方,房间整洁温馨,房主乐于助人,我们聊得很开心
萍
2017-02-13T00:00:00Z
Christina is a friendly host who offers advices on travelling around Sydney. A comfortable stay!
Michelle
2017-02-14T00:00:00Z
Christina's guest room is lovely, spacious, spotlessly clean, with a beautifully comfortable bed, desk and television. Christina did everything possible to make my stay comfortable, with all the extras such as access to the kitchen and lounge and complementary tea / coffee. She gave very helpful advice about finding her home and local services. Guests are offered a lot of privacy and even with other people in the house there are no issues. The bathroom was spotless and everything provided. I would recommend it 100%. It is in walking distance to a train station for transport to the city and a good size shopping centre. Also close to the M5.
Lauren
2016-09-20T00:00:00Z
House is clean room is size is generous with very comfortable bed Christina also is a very friendly person,it was ny first time trying airbnb and it was quite positive Definitely recommend to anyone
Shadi
2015-08-16T00:00:00Z
Kamertype
Privé Kamer
---
Type woning
Huis
---
Geschikt voor
3
---
Slaapkamers
Beverly Hills, New South Wales, Australië
Ruhig schönes Zimmer
Good little bedroom with battroom and toilets , perfect for after or before A flight close to the Sydney airport . The hôte are perfect . Thx for all
Ulrich
2017-03-13T00:00:00Z
Great host!
Richard
2017-03-11T00:00:00Z
Gavin is a very good host, he takes care about his hosts and he is very easy to talk with. The room is spacious and all the fornitures are new. It is 10 mins walk to the Riverwood train station, and the area is very quiet, you can even hear the birds in the morning. We ll visit him again for sure
Cinzia
2017-03-19T00:00:00Z
Nice place. Gavin has been a really nice host. We'll recommend !
Julien
2017-02-26T00:00:00Z
Great Privacy. Quiet place. Location is a few minutes walk to Riverwood station. The room and the bathroom are clean and spacious.
Khun
2017-03-04T00:00:00Z
Kamertype
Privé Kamer
---
Type woning
Huis
---
Geschikt voor
2
---
Slaapkamers
Riverwood, New South Wales, Australië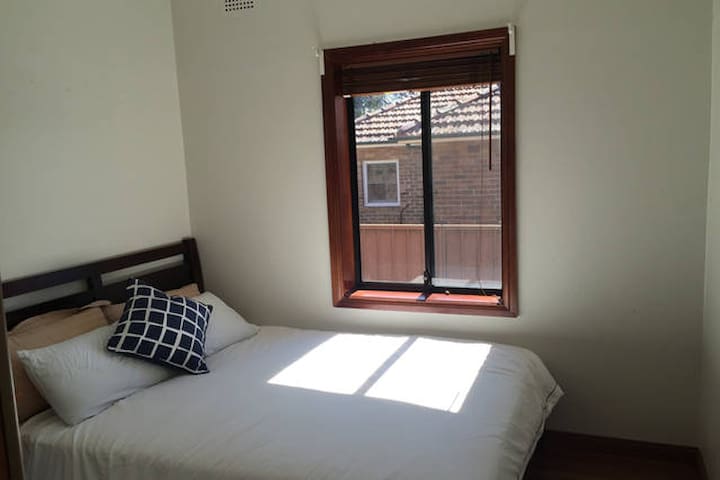 This renovated house is in the centre of Roselands. A short stroll to Roselands Shopping Centre and Roselands Aquatic Centre. 10 mins drive to Bankstown and Hurstville Centre, 20 mins drive to Sydney Airport and 30 mins drive to Sydney CBD. There is a queen size four poster bed in the front bedroom, a single bed in the rear bedroom and a queen size sofa bed in the living room. The owner couple will stay in the 3rd bedroom.
House is clean, but has big problem with shower. Stayed 3 nights but managed to have just 1 shower
Javokhir
2017-02-21T00:00:00Z
Staying at Tianrui's was pleasure. They house was really clean, tidy and located in quiet area. Near to public transport and shopping centre just in front. Tianrui and his wife were both kind and helpful. Generally I found the accommodation peaceful and made me feel extremly welcome. I would totally recommend staying here.
Ali
2017-03-23T00:00:00Z
Really great couple! So sweet and helpful for anything you need. The house is huge and really cozy! It can get kind of hot in the room, but using the fan helped. Their place is right next to a grocery store which was super convenient. Overall good stay.
Olivia
2017-02-08T00:00:00Z
Nice place, nice and helpful hosts
Reinhard
2017-02-18T00:00:00Z
A small house that's very close to roselands shopping center! Easy to find.. just 1 and a half hour from the airport . can take the bus from narwee or just walk like 20 minutes . I really enjoyed to stay at rays house! I got a clean little room for myself with an air conditioner! He was a very kind and helpful host. I would definitely stay at his place again! Thank you for hosting me Kolli
Kolja
2017-02-11T00:00:00Z
Kamertype
Privé Kamer
---
Type woning
Huis
---
Geschikt voor
1
---
Slaapkamers
Roselands, New South Wales, Australië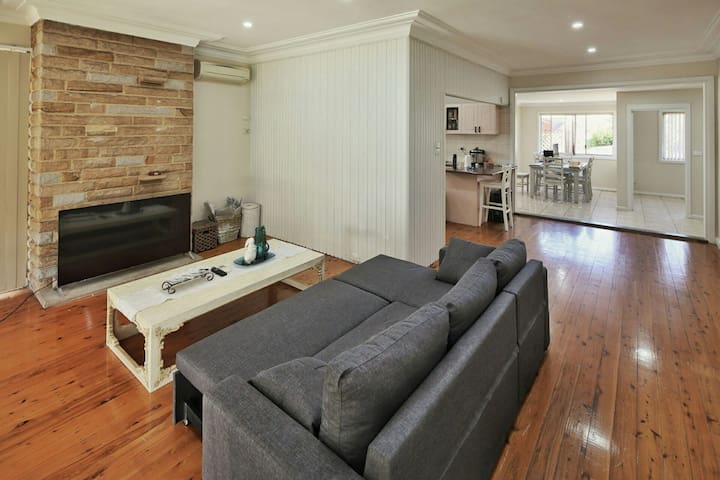 Our lovely spacious bedroom/s in our brand new house is available for you to enjoy! Located in a Safe and quiet neighbourhood, This could be your home away from home. We are a young family who loves to travel, so come share your stories!
This is one of the few spare bedrooms we have in our lovely brand new house and is located upstairs. The room is bright and airy, built in closet with plenty of storage space, new double/queen size bed and mattress. You have use of a shared bathroom (mostly it's just you) however there are 3 other full bathrooms in the house. Nice new fluffy pillows for good night sleep and central controlled air con for comfort. Our new house is large so you will have plenty of privacy should you wish, otherwise you are welcome to mingle with us in our media room or downstairs living room.
Penshurst is a quiet leafy neighborhood that is conveniently located to all amenities and transport. You have the convenience of the hustle and bustle but not the traffic headaches. Local shops and restaurants are available up the road at the Penshurst Village and walking distance to the Mortdale village. However for more options you have Hurstville and Beverly Hills which are both 5min away by car. Miranda shopping center is the largest on this side of Sydney and is 15min trip away. For beach lovers Cronulla Beach and Brighton Le Sands beach are bus/train/car trips away within 15-20min. To venture out to the city it's a quick 25-30min train ride, and airport is 15min drive away.
Very lovely people! Helped me get to my flight on time.
Jossilyn
2017-03-26T00:00:00Z
Carolyn and David are super easy going, fantastic hosts. I felt at home from the first day and they went the extra mile to make my stay very comfortable. The house is spacious and well maintained and the neighbourhood is peaceful and quiet, although still within a short stroll from public transport and shopping. The train station is within 10 minutes walking distance and there are plenty of eating and grocery shopping options along the way. I highly recommend Carolyn and David's place and would definitely stay there again.
Saber
2017-02-18T00:00:00Z
A very nice space a lovely family home. My daughter and I really enjoyed our stay there.
simon
2017-01-07T00:00:00Z
Very comfortable and spacious new home in a very quiet residential street less than 19 minutes walk from Penshurst Station. Easy street parking. Large comfortable room and bed. Carolyn was very welcoming and friendly. Highly recommended.
Peter
2017-02-07T00:00:00Z
Great house
Ken
2017-03-11T00:00:00Z
Spacious neat house with hospitable owner will be the first place for stay. Everything is brandnew. Carolyn and David make it feel like home. If you would like to look around Sydney, this place is definitely recommended
嘉诚
2017-03-27T00:00:00Z
Great location, lovely hosts, amazing house
Sean
2017-04-01T00:00:00Z
The place was really good,clean and spacious. Carolyn and David we're really excellent and approachable hosts. They made our stay comfortable and we felt at home. Kobe their dog was reallt friendly..
Katrina
2017-03-06T00:00:00Z
Kamertype
Privé Kamer
---
Type woning
Huis
---
Geschikt voor
2
---
Slaapkamers
Penshurst, New South Wales, Australië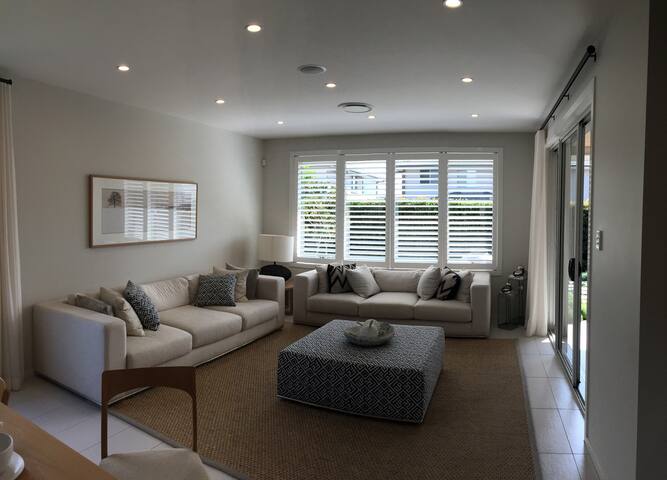 This is one out of two guest rooms in our house located on a super quiet street near Georges River National Park. Bathroom is shared by the guests only. We have our own en-suit in our bedroom. It's just few minutes' drive to Revesby train station. An unlimited hour free public car park is available opposite the station. A bus stop is just around the corner from our house and buses can take you to Revesby station and town center for all the facilities you may after.
There is one king size bed, one dressing table with mirror, one book case and a big build-in wardrobe to fit all your luggage and personal belongings in. There is no lock on the door. Bathroom is shared by the guests only. Our house is great for dog lovers to stay and enjoy accompany by two cute furry friends.
The neighbourhood is super friendly and quiet, so no parties or events to be held in house please.
Ruby &her husband are great hosts.enthusiasm and friendly.Chat with them very happy.perfect stay.They're just starting to rent a house on airbnb, and we're lucky to be their guest. The house is very beautiful ,spacious,comfortable,quiet and clean.Ruby prepares breakfast and fruit for us every day. She makes a very nice sandwich . The kitchen is large and the cooker is complete. Out of the door is the bus Number 923 to city.They drove us to the train station.Ruby have two dogs is very cute and quiet. In their home as if to return to myself home,relaxed, comfortable. Thank you very much for looking after us so well.We had a fantastic time and really felt like home. I would like to come back. I highly recommend to stay at Ruby 's place when coming to Sydney.
婷
2017-04-10T00:00:00Z
Kamertype
Privé Kamer
---
Type woning
Huis
---
Geschikt voor
2
---
Slaapkamers
Revesby, New South Wales, Australië
FULLY FURNISHED PRIVATE ROOM
The host canceled this reservation 33 days before arrival. This is an automated posting.
Vladimir
2016-10-26T00:00:00Z
Michael is very friendly. Smooth and easy check in. He is also very flexible. Thanks Michael
Keify
2017-01-02T00:00:00Z
Kamertype
Privé Kamer
---
Type woning
Huis
---
Geschikt voor
1
---
Slaapkamers
Roselands, New South Wales, Australië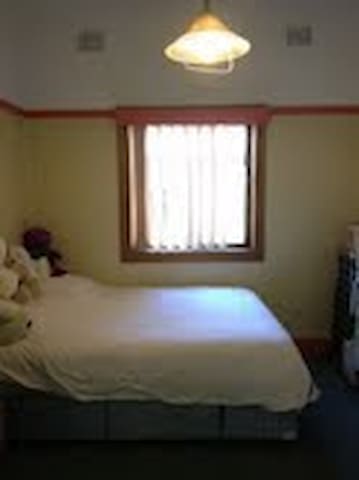 Its welcoming and bed was comfy
Alec
2017-01-07T00:00:00Z
Anisjah was warm and welcoming when I arrived. The room and amenities were explained and parking was allowed onsite. The breakfast was good and Anisjah asked if there was anything special needed for food in the morning.
Gerry
2016-10-30T00:00:00Z
一次特别的体验。离市中心较远房间及设施比较陈旧,厨房有虫爬,空调噪音很大并且不制冷,不予推荐
柳平
2016-11-12T00:00:00Z
Friendly engaging helpful.
Ian
2017-01-25T00:00:00Z
Great host , friendly and warm. hope your surgery goes well Adam
Adam
2016-12-02T00:00:00Z
Kamertype
Privé Kamer
---
Type woning
Huis
---
Geschikt voor
2
---
Slaapkamers
Riverwood, New South Wales, Australië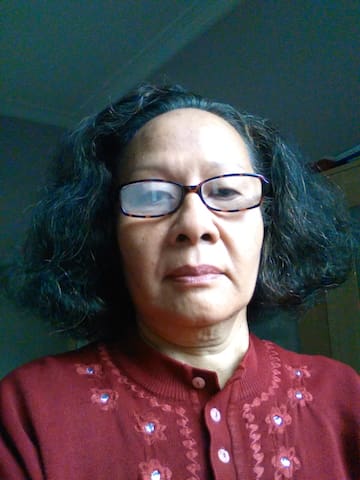 My place is good for solo adventurers, business travellers, families (with kids), and big groups.
Kamertype
Privé Kamer
---
Type woning
Huis
---
Geschikt voor
3
---
Slaapkamers
Beverly Hills, New South Wales, Australië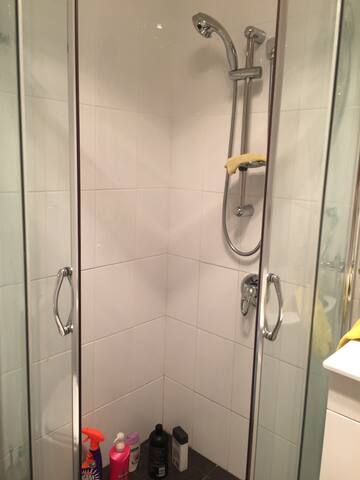 1

–

18

van

251 Huizen te Huur
Voer datums in om de volledige tariefopbouw te zien. Er kunnen extra kosten zijn en er kunnen belastingen worden toegevoegd.