Come enjoy a piece of heaven in northeast New Mexico. Wonderful, peaceful, quiet setting. Located just outside of Raton - an absolute old-time jewel of a town. Be ready for seconds-long traffic jams of 2-3 cars around rush hour.
This is a large pool house nestled in a secluded canyon just north of Raton, NM; just a few scenic miles to the Colorado border. Remarkable views surround us. Pedazo de Cielo shares the neighborhood with lots of wildlife - birds, deer, bear, mountain lion, and the occasional fox. There is a queen bed, a double bed, double sleeper sofa, a pack-n-play for littles, and a loveseat and a full-sized sofas - all in the pool room. The pool room has a salt-water swimming pool, with auto cover/safety lock. Pool heated for additional charge Oct-April, price dependent on length of stay. Great hot tub with tv and disco lights, wood burning fire place, as well as outdoor gas grill on the patio. Fire pit is allowed during times when burn-bans are not in effect, 52" TV. Kitchenette has microwave, toaster oven, roasting oven, toaster, hot pot, blender, full size side-by-side refrigerator, coffee makers, two hot plates, cooking utensils. Enjoy dining in or al fresco. The huge shower has rain head with on-demand hot water heater. Game area - lots of board games, cards, dominoes. Full size ping-pong table. Children's play area. Outdoor relaxing with umbrella tables. Star-gazing. On-site hiking 31 acres. Lots of hiking trails in Raton and around local State lakes. Geocaching sites in area. Year-round fishing at local lakes. Ski slopes 1-1/2 hr away (Angel Fire, Red River, Taos). Lifts run 9 am to 4 pm. Golf - 18 hole course in town. Be ready to play around wildlife. At sunset, it is awesome to watch the wild turkeys running/flying to their nests right off the 19th hole. On-site parking, with 2 spaces inside (advised due to bears in area and no snow/ice on vehicles when heading out). Garage doors accomodate high clearance vehicles with overhead gear. Great settings for large families, retreats, special events. Catering can be scheduled. Pedazo de Cielo is here for your enjoyment! Entire property (front chalet-style home connected to pool house and apartment; two large garages for 8+ vehicles/rvs, 31 acres) is FOR SALE! Listed on Zillow. Will continue to rent until property is under contract.
Pedazo de Cielo offers lots of fresh air and sunshine year-round. Town is just a few miles away so this area is especially quiet - except for occasional thumberstorms, and fireworks around the holidays.
What an interesting, entertaining and comfortable place to spend an evening. The place was very clean and has many activities to keep a family busy. The host was easy to communicate with and was quick to respond to questions. Our family hopes to spend another night there again next year as we make our way to the Colorado mountains.
Nathan
2016-08-09T00:00:00Z
Beyond wonderful! The photos posted don't give it justice. The small town, light traffic and quiet night life was the perfect escape from city life. Will definitely be visiting this hidden gem again!
Liliana
2017-02-20T00:00:00Z
MIMi was a fabulous host. Quick yo respond to All communication. Thanks MIMI for opening your lovely hhome. Much appreciated
Brenda
2016-11-19T00:00:00Z
How do I describe this place? It is one HUGE building with everything in it....the beds, the living area, the game area, the hot tub, the pool, the kitchenette/bar area, plus a large open balcony area, where there is another living area and bed! It was just me and my husband, so, in a way, I felt sad we had no one to share the experience with! It would be an awesome place to bring your LARGE family for tons of fun! You should be aware (URL HIDDEN) kind of like camping, in the sense that you can't really get away from each other unless you want to go outside to the great fenced in patio/yard. Being a large, all inclusive room, makes it loud when you talk and play. No (URL HIDDEN) all fun! Bedtime might be a challenge with little ones and the noise though! lol When you lay in the beds...you can see the stars through the large windows. The property is nestled up against the wooded mountains, which makes it very private and serene. There is a very large, attached garage, to park your vehicle in. Mimi was very good to work with. She addressed issues immediately and answered all our questions. This was our first experience with an Airbnb stay and I would say, it's probably the cream of the crop! It was an amazing and different experience for sure!
Tina
2016-06-05T00:00:00Z
Mimi made us feel welcome and responded to questions quickly.
Sara
2016-09-11T00:00:00Z
Mimi was very kind, and her place was just so beautiful. It really is a hidden paradise inside the small town of Raton. The pool was also quite special, and we very much enjoyed the stay!
Stephanie
2016-06-14T00:00:00Z
Mimi made us feel right at home when we arrived and the pool house was amazing. What a fun Airbnb this was! The pool house was truly ah inspiring. Large and spacious. Very beautiful and clean pool, awesome hot tub with TV and disco lights, a ping pong table, and more! This was such a fun place for our little family to get away for the night. We felt like kings and queens!
Megan
2015-09-09T00:00:00Z
Mimi was a very friendly and accommodating host. The property was wonderful and the neighborhood was beautiful. There is a fenced in yard that was perfect for our two little dogs to play in and for us to enjoy our morning coffee with a great view. I highly recommend this host and this property,
Paul
2016-10-25T00:00:00Z
Kamertype
Gehele woning/appartement
---
Type woning
---
Geschikt voor
6
---
Slaapkamers
Raton, New Mexico 87740, Verenigde Staten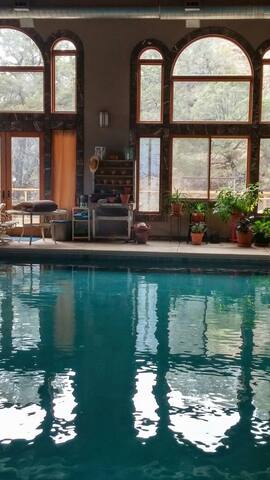 Beautiful artistic Victorian home. The house is at the end of a street on a hill and so is quiet and has views in all most every room. Kitchen privileges, 2 bedrooms upstairs (somewhat steep) 2 bathrooms, easy going atmosphere, WONDERFUL view & air!
The view of the entire city. Very quiet and can hear the train nearby. Clean air! I have 3 very sweet cats. Full use of kitchen and use of laundry (slight charge) 2 Queen size beds,(check with host if 2nd.bedroom is available as it won't show on calendar and is the same price. ) I welcome children and have a new roll away with memory foam, soft quilts or comfy couch downstairs by the fireplace. Library full of books. PLEASE NOTE: AFTER 9:00PM there will be a $10 per hour charge. Please be courteous and honor that before you leave. Remember this is not a hotel it is my home and 9:00 is getting late to check in and settled. Thanks!! Please Note: EACH bedroom is $85-and $20 for each additional person.
Quiet and friendly. Walking distance to town which is less then a quarter a mile away. Very safe neighborhood, no problems ever. Sit and view the view.
Host was great. Room very pleasant with a great view of the sunset and excellent Wifi. Quiet neighborhood and easy walking distance to downtown and AmTrak. This is my favorite place to stay in Trinidad.
Sasha
2014-06-16T00:00:00Z
Staying with Dana makes my solo Trinidad visits do-able. At 84, I especially value her "comforts of home," watching the football game with her in the living room (instead of a sports bar), conversation with her & friend Lucky who dropped by, the strong banister up those stairs to a good night's sleep. And excellent morning coffee before the 2 and a half hour car trip back to Palmer Lake. Even could have done my Xmas shopping at Dana's artistic vintage shop on display throughout the Victorian house. Maybe I'm not too old to learn about the varieties of retail cannabis now legally available in Trinidad--next time.
Judith
2015-12-24T00:00:00Z
Dana was a great Host! If you are passing through Trinidad definitely stay here. You will feel welcomed and at home.
Cheaven
2015-06-19T00:00:00Z
We had a great stay at Dana's home. She welcomed us and made us feel very comfortable. We enjoyed the fire she had in the living room and conversation. We'll be back the next time we stay in Trinidad.
Barbara
2016-05-27T00:00:00Z
Wonderfully comfortable and an excellent experience! We arrived to Colorado late and needed a place to stay last minute. We found this house on here and it was an incredible experience! Dana cooked us dinner and allowed us to make lunch for our trip the next morning!
Matt
2015-06-23T00:00:00Z
Dana was very gracious, letting us feel very at home by allowing us to have pretty much a run of the whole place. The home is charming and filled with artwork and random collections of things, most of which are for sale.
Adar
2016-05-26T00:00:00Z
Dana was a great host! I felt right at home and her cat Jack will make sure that! I couldn't have asked for a better first experience using airbnb. Dana had towels, water and tissues in the room for me and she had variety of delicious breakfast food to choose from. The bed is extremely comfortable and clean. The view is another great thing about Dana's house. I even arrived late at night and Dana was very understanding and was at the door to greet me. I will definitely stay w Dana any time I travel near Trinidad.
Brande
2014-08-16T00:00:00Z
We had stayed with Dana on the first night of our trip and also for our last day of our trip. Just like on the first night, Dana was ready for our arrival with a warm fire and refreshments. Dana is a really cool lady and we felt VERY welcome/comfortable in her home. We would definitely stay with Dana again if we were passing through Trinidad.
Patrick
2016-01-07T00:00:00Z
Kamertype
Privé Kamer
---
Type woning
---
Geschikt voor
5
---
Slaapkamers
Trinidad, Colorado 81082, Verenigde Staten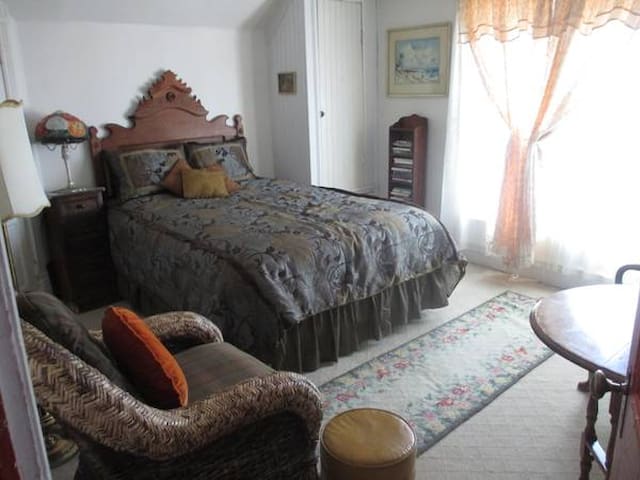 An historical home with beautiful garden and wrap around porch. Rooms are nicely appointed and guests enjoy a scrumptious breakfast. Located near city center and close to train and bus service. On the Santa Fe trail and near hiking and walking tour.
Period furnishings, robes, wifi, laundry available, frig and microwave, rollaway available.
Surrounded by beautiful churches on three corners, views of the foothills to the Rockies located in the city center and in short walking distance to restaurants, museum, hiking trails, theaters, and historic walking tour.
We will never forget Barbara's hospitality and delicious breakfast. Had wonderful conversations with her which both me and my husband enjoyed. Since it is a historic home, the guests share a bathroom, but in our room we had a sink and shower, which was nice. She does have a second restroom downstairs. It was a pleasure to have met Barbara and to have stayed at her Victorian home.
sharon
2016-07-21T00:00:00Z
From lotions and potions and bedding so nice, Delectable peaches enhanced with fresh spice. Waffles and country ham, eggs and oh my! Our own hearts desire is to stay here...we sigh! You'll enjoy this delightful respite and your lovely gracious Air B&B host, Ms Barbara! Her home is a fascinating historic treasure and yet she has provided everything to make it comfy for a modern traveler. Large rooms complete with freshly laundered quilts and bedding, In-room fridge, wifi, tv, microwave, sink, convenient charging outlets, books, brochures describing local history, toiletries, etc Etc. This was perhaps the best run B&B we've ever had the pleasure to visit! We really did want to stay another day or two but we had time constraints and meeting obligations. Darn! Breakfast was another special treat. Barbara served fresh peaches grown in her lovely yard. She even pre-chilled the orange juice glasses! Everything was served in a lovely breakfast room with patriotic linens. Eggs, ham, waffles, coffee. Her thoughtfulness is evident in everything she does, serves, says and even in her careful lovely grooming. It's evident that Barbara is is a very special person running a no-excuses top-notch B&B. Her little Yorkie girl, (URL HIDDEN) adorable. Barbara makes sure Guiness stays downstairs though we would welcome Guiness visiting. Guiness and our Westie dog, Buddy ...became fast playful friends quickly. There's a great fenced in play yard for the pups and a doggie door too. There's everything to love about Barbara's "Heart's Desire." Don't hesitate to book your stay with her but do contemplate staying longer. We wish we had. Guess we'll just have to return! With pleasure.
Angela
2016-07-21T00:00:00Z
I'd ask her ahead of time for more instruction on where house is. It was dark, and had snowed & we could not find her house easily.
Karen
2016-12-27T00:00:00Z
We enjoyed our stay with Barbara very much. She is a very spirited and joyful soul who loves meeting new people. Her service was well thought out and she was completely available and helpful whenever we needed it. The house and room were very comfortable and we felt very at home there. The town was so cute and downtown shopping was within walking distance of her house. We would have loved to stay longer to enjoy her company and tell stories, but had to go, with promises of seeing her again.
Schelly
2016-07-09T00:00:00Z
Barbara was very friendly and immediately made us feel very welcome. Her house was beautifully decorated with many antiques from her family. Her breakfast was fantastic and she made sure if we had any special needs or requests. She was very helpful with ideas of things to do and places to eat in Raton. I highly recommend a visit to Barbara's Bed & Breakfast!
Jan
2016-09-20T00:00:00Z
Barbara was a wonderful host with a beautiful house. She was flexible on scheduling and very helpful as well. We'd be happy to stay with her again!
Mike
2016-08-15T00:00:00Z
What a charming, positive experience there is to be had at Barbara's B &B! We were quickly made to feel right at home with a slice of homemade lemonade pie and couldn't feel more welcome. The room had everything we could've ever needed. The open windows and hometown atmosphere were not unrecognized. Barbara's peach waffles were absolutely delectable! Will definitely stay here again.
Heather
2016-09-07T00:00:00Z
It was a delightful stay. Barbara is an excellent host. We really enjoyed our stay.
jim
2016-09-03T00:00:00Z
Kamertype
Privé Kamer
---
Type woning
---
Geschikt voor
2
---
Slaapkamers
Raton, New Mexico 87740, Verenigde Staten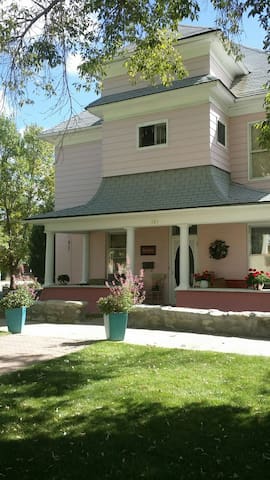 READ FIRST - Adventure in a private ghost town! Not your average listing! Cozy solar-powered cabin tucked into a coal mining ghost town. Experience our wildlife, hike, fossil hunt, explore ruins, tour dispensaries and enjoy life. At 7000ft, all seasons offer new activities. You can easily find out more about Morley by visiting the Pueblo Steel Museum or by searching (SENSITIVE CONTENTS HIDDEN). We are always improving the property so come back for new stuff. Currently, we are working on adding bathrooms/showers.
Off-the-grid cabin on the outside, high-tech glamping on the inside. You might have trouble leaving the advanced amenities this solar powered adventure launch pad provides, were it not for the ghost town we've nestled it in. 50' TV and dvd player - TONS of movies. You will have to run to town in order to watch the game (any game). Laptop and USB charging. Propane camping stove and always stocked munchies. Coffee and tea are provided along with soda and water. Huge beanbag bed (double) and a smaller fold up couch-chair-bed (great for dogs or third wheels), we also provide a crazy amount of blankets. Large propane heater fills this small space quickly regardless of outside conditions, small heater can be left on all night to maintain temp. This space is truly meant to provide comfort at night for Morley explorers all year around. We have a biweekly maintained porta john for a bathroom. We are currently constructing a shower/bathroom building, but don't expect to use it until at least summer 2017. Larger parties need only contact us in advance for tent/rv/festival inquiries. Tent and truck camping sites are available affordably just ask. Sometimes the weather does not cooperate with our solar setup, so we will totally run a generator at your request. We are working on expanding our power system to include a working lighted fridge, keurig, and instant water heater. Honor Liquor Bar? Yes. Please replace the value that you consume, and leave the price tags on your replacements. (Or tip so we can.)
Our neighbors consist of wild animals such as bears, elk, antelope, coyotes, turkeys, large and small cats and cows/bulls (summer). Be very respectful of them. Near the cabin there are two other cabins, for storage and seasonal worker housing. We live in an RV on the property except when we are traveling in it. We ask that you stick to our ~100 acres only, boarders will be explained/ shown. If you do meet any of our human ranch neighbors, please do not mention airbnb. Feel free to spread the word if you decide to go to Raton and/or Trinidad though. ;) If you see full sized houses at any point, turn around, you're probably on the ranch. No one is allowed on the ranch.
If you're on an adventure and need a place to stop it's a great place, one of a kind!
Ben
2016-12-15T00:00:00Z
These guys are amazing! We had such a great time on the tour and the cabin was very comfy! We enjoyed a movie and had an amazing dinner 10 minutes away in town. A hidden gem. This place is going to be huge! The owners have a great vision.
Benjamin
2017-02-17T00:00:00Z
My husband and I stayed in the cabin 1 night and hiked on a guided tour all around the ghost town the next day, everything was covered in snow! The cabin was just as described and Genette went above and beyond making sure we had a good time and that we had everything we needed. We can't express how great the experience was! We will definitely be back! Porta potty for use and no shower. We absolutely loved it!
Bonnie
2017-01-23T00:00:00Z
If you're looking for an adventure, this place is it!
Denise
2017-01-20T00:00:00Z
Loved the cozy little cabin. Enjoyed that it was close enough to drive into town while still being secluded. Genette and Ryan were great hosts and went out of their way to make our experience enjoyable. Definitely hope to come back!
Matthew
2017-02-19T00:00:00Z
Great place if you're looking for a Colorado get away! Pet friendly and hosts we're very welcoming!
Brooke
2016-12-29T00:00:00Z
Perfect location off highway. Top notch glamping. Solar tv with huge movie selection. All the classics. Warm welcome, great stories, & dank buds. Private ghost town tour was epic and informative. Great experience and so glad we didn't miss the chance to meet these guys.
Sarah
2017-01-01T00:00:00Z
What a place to come across! Definitely a great set of hosts and an awesome tour! Plenty of green to welcome you in to the great state!
Austin
2017-01-14T00:00:00Z
Kamertype
Gehele woning/appartement
---
Type woning
---
Geschikt voor
2
---
Slaapkamers
Trinidad, Colorado 81082, Verenigde Staten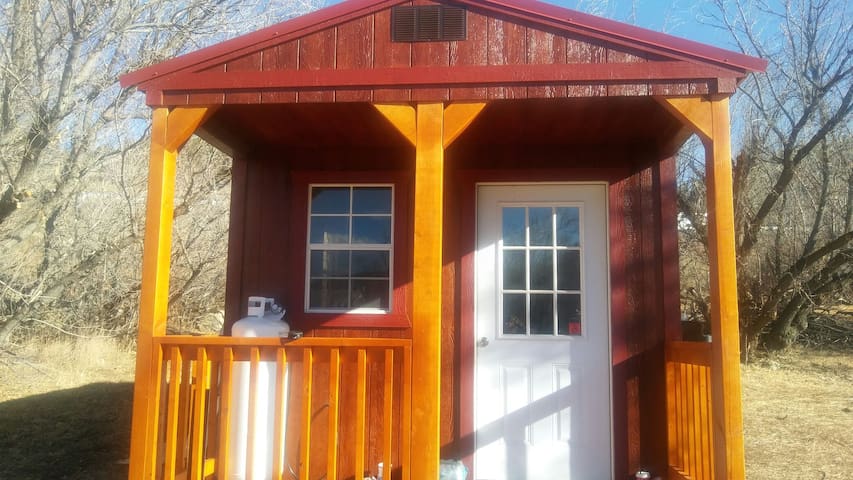 Thirty minute drive to Trinidad or Raton. Completely furnished guest house on our remote property in the foothills of the Sangre de Christo mountains. Upscale decor with bedroom, living room, kitchenette, bathroom and outdoor patio.
Rest and relaxation in a very secluded, heavily wooded mountain retreat. Spend your days exploring our land, going to nearby attractions or just relaxing in our private guest house. Spend your nights gazing at amazing star filled skies and listening for wildlife. Great place to escape from your stressful routine. Perfect location for artists and writers looking for a quiet place to work.
We live on a very secluded ranch in the foothills of the Sangre de Christo mountains. We can walk out our door and hike for miles, enjoying tons of wildlife and beautiful views. With 300 days of sunshine on average a year, the weather is almost always pleasant, even in Winter.
This is truly a "winter wonderland' place. The description is spot on so, if you are looking for a secluded mountain experience, this is the place! We stayed six nights. The hosts, Brian and Denise, are very up front about the mountain road that leads up to this little, paradise place. We visited during Christmas time so Trinidad had snow. We did use our 4 wheel drive to get there, however, Brian told us he could come down and pick us up, if needed. The house was very warm (both with heat and "vibes") and was furnished really cute. It was complete with everything we needed, even to cook Christmas dinner! The bathroom was stocked with everything we might have forgotten. Brian and Denise live next door so they were there to help us and answer any questions we might have. We were delighted every time we walked or drove around with all the wildlife we saw plus the beautiful scenery. Trinidad is a funky, cool place to visit so we enjoyed our trips we made but were always enchanted when we drove back to our secluded house. If you want to have a mountain experience near a cool and quirky town like Trinidad, we encourage you to try Brian and Denise's place. You will love it! It's equipped, warm, scenic, safe and worth the drive. We hope to go back!!!
Ginger
2016-12-28T00:00:00Z
Great hosts and awesome views from anywhere on the property. Definitely planning on making another trip up here.
Brandon
2017-01-08T00:00:00Z
Staying at Brian & Denise's BEAUTIFUL guest house was one of the best travel experiences we have ever had. My only regret is not being able to stay about a week, and the next time I'll have to. We arrived late and still received an inviting welcome. The space is styled and dialed-in, and the breathtaking forest separates you from anything or anyone else. We cannot wait to come back through, cheers!
Genette
2016-12-16T00:00:00Z
Thank you for everything Brian, Denise and Adaline! Rob and I had a wonderful time and can't wait to stay again!
Cindy
2017-01-04T00:00:00Z
The only downside would be the fact that you really need a 4x4 to get to the location. On the other hand, that means that you will get to stay at a wonderful place away from civilization. As far as the hosts go, they went above and beyond for us. Truly amazing people. I most definitely recommend their place.
Masaru
2017-01-19T00:00:00Z
This cabin is absolutely lovely and well-furnished with a big bathroom, large, functional kitchen (there's no stove/oven; they have a hot plate but intend to install a stove soon) with snacks and staples available in the pantry. The bedroom is cozy with a firm, comfortable memory foam bed and plenty of places to sit. The space is heated by a blower stove, so even though it was pretty chilly outside, we were toasty indoors. Brian was an awesome host with many helpful suggestions for activities to do around town. If it's snowed recently or might snow during your stay, you should definitely drive a 4WD vehicle up to their property as the roads can be icy and piled high with snow. We will definitely be back!
Kate
2017-01-02T00:00:00Z
Kamertype
Gehele woning/appartement
---
Type woning
---
Geschikt voor
3
---
Slaapkamers
Trinidad, Colorado 81082, Verenigde Staten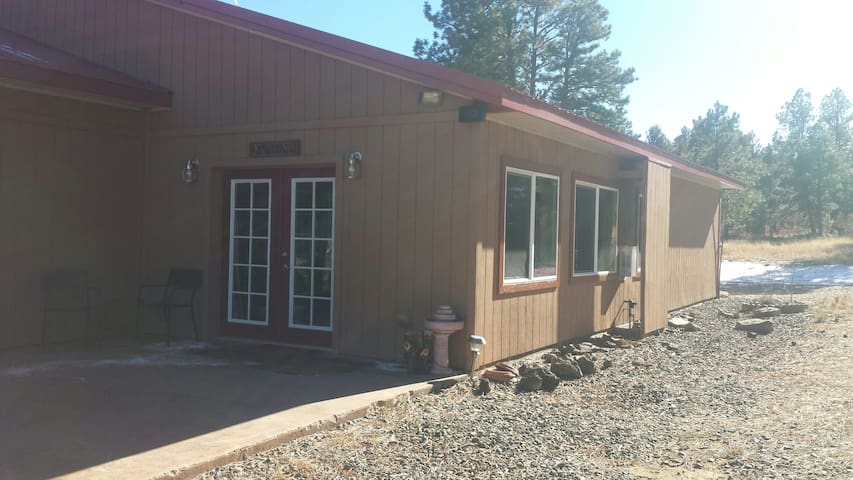 Beautiful Colorado 8000 feet high mountain ranch with spectacular views. Use our 2 BR Guest Suite with exterior entrance, living area, kitchen, 1 bathroom. Normally sleeps 4, accommodates 10. Opens to inside 30' pool, hot tub and long wet bar and Much More. IMPORTANT NOTE: YOU MUST READ ALL DETAILS OF GETTING AROUND BELOW. 4 wheel drive or chains are needed for heavy snow or rain. We cancel reservations if very severe weather is forecast. And you MUST NOT use GPS on these mountain roads.
We are full time owners with a single guest suite that is located in our large Santa Fe style home on our 35-acre beautiful high mountain Colorado ranch. It is part of the exclusive Santa Fe Trails Ranch Association that maintains the roads, fire department and water system for 400 other ranches together in the association. Views are spectacular with Rocky mountains, tall pines, Spanish Peaks, and many miles of private roads that can be used for All Terrain Vehicles.
Spectacular Colorado rocky mountain views, scenery and wildlife everywhere in the neighborhood.
Excellent place to rejuvenate: The pool was warm and inviting, private and easily accessible from the 2 bedroom condo-style accommodations; relaxing in front of the HUGE TV was so nice; wifi worked fine to communicate with our hosts who responded promptly, and Verizon 1-bar, tho sketchy, was still usually usable for phone calls. The comparatively remote ranch location was easy to reach by the well-tended road, about 15 minutes from I-25. Coffee & tea (and breakfast bars) were provided; be sure to bring your own food to prepare in the tiny but well-equipped kitchen--refrigerator, microwave, electric oven,& coffee makers are on-site. Considering the current high fire danger in Southern Colorado, I appreciated the thorough property fire mitigation and our hosts' reminders to be fire-wise at all times. We enjoy wildlife--from a distance--where we live in Palmer Lake, so know how important it is to keep premises secure at all times. While steep stairs up to the two bedrooms precluded Bob's access, he slept comfortably on the living room fold-down couch. I definitely will use Curt's place as a base for future visits with family near Trinidad. The mountain ranch setting and lovely, warm pool would also be a perfect destination location for exploring the area, plus the ideal stop on the way to Taos or Santa Fe. Don't miss the photo-op pueblo-style church ruins located in the coal mining ghost town on private property, and visible from the road!
Judith
2016-11-22T00:00:00Z
This place was awesome for my family of 7. Beautiful retreat. The kids loved the swimming pool and hot tub as well as getting out in nature. Wish we would have booked a longer stay to truly soak up all this place has to offer!
BRAWN
2017-02-21T00:00:00Z
Curt and Margarita were incredible hosts. The guest suite connected to the back of the home is great for families or if you're going with friends. Huge bonuses were the pool and hot tub, the fire pit, the beautiful views, and the communication from the hosts. Will absolutely stay agin!
Lindsay
2017-01-19T00:00:00Z
We went on a family vacation and this was exactly what we were looking for. It was private, secluded, and gave us a chance to connect as a family. Curt and Margarita were great hosts and were available if we needed them. We definitely recommend this place!
Kim
2016-11-18T00:00:00Z
We absolutely loved staying with Curt & Margarita! We needed way more time because the setting was SO beautiful! Curt was a great host & made us feel right at home. We will definitely be making this a regular stop on our trips through Colorado! Highly highly recommended.
Danielle
2016-05-31T00:00:00Z
Very receptive welcome to a stunning and cozy location. Would stay again only this time for more nights!
Amanda
2016-08-07T00:00:00Z
We had a really nice stay at Kurt and Margarita's house. We had booked the place for one night, but just as soon as we got there we started thinking of extending our stay for one more night, since the house is located in a very beautiful spot. It has a nice balcony with a incredible mountain view. Also Kurt and Margarita were really nice and friendly hosts, and Kurt explained everything about the house as we arrived there. Their house is located in the middle of jungle on a hill and you can really enjoy the peace and quiet of staying in a remote area. We unfortunately could not stay more than one night, since they had other guests coming in. All in all, it was a wonderful experience, and for sure we will be visiting Kurt and Margarita in future.
Ali
2016-06-12T00:00:00Z
This was a great place to stay. All you could need, beautiful views, great hosts and plenty of room. We will be back!
Kyle
2016-07-12T00:00:00Z
Kamertype
Gehele woning/appartement
---
Type woning
---
Geschikt voor
10
---
Slaapkamers
Trinidad, Colorado 81082, Verenigde Staten
My place is close to parks: Trinidad Lake State Park. You'll love my place because of the location. My place is good for couples, business travelers, and families (with kids).
Kamertype
Gehele woning/appartement
---
Type woning
---
Geschikt voor
4
---
Slaapkamers
Trinidad, Colorado 81082, Verenigde Staten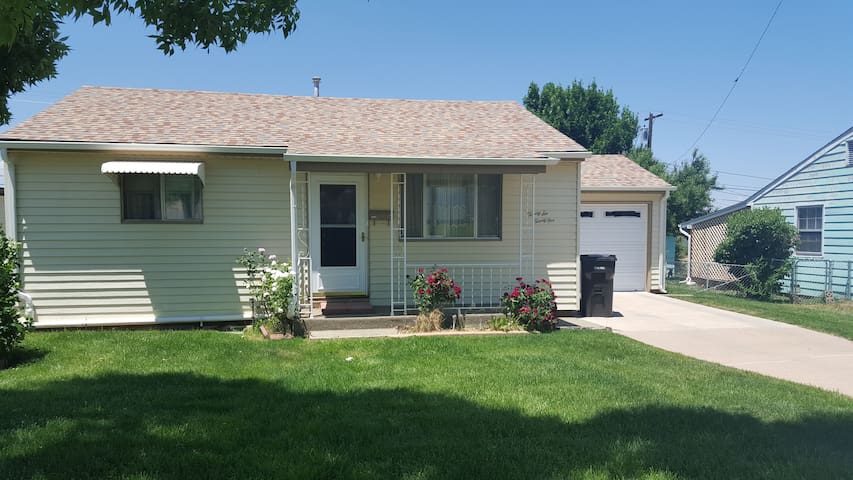 My place is close to parks and great views. My place is good for couples, business travelers, families (with kids), and big groups.
Kamertype
Gehele woning/appartement
---
Type woning
---
Geschikt voor
6
---
Slaapkamers
Trinidad, Colorado 81082, Verenigde Staten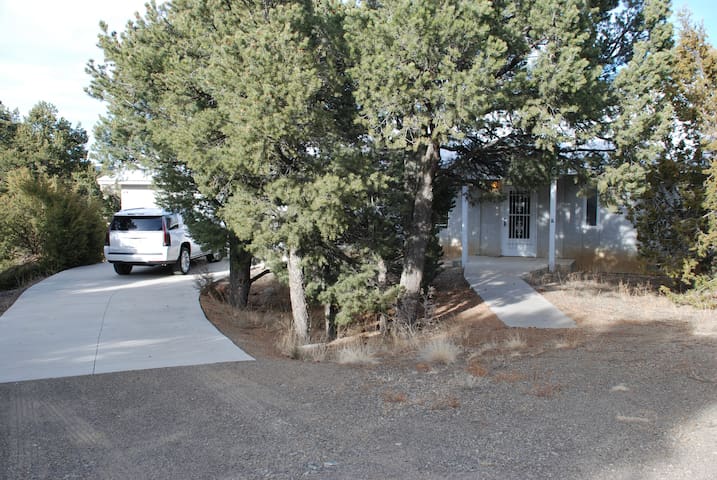 My place is close to the city center, parks, art and culture, and great views. My place is good for couples, solo adventurers, and business travelers.
Prominent 1898 Western Victorian home and ambiance.
Kamertype
Privé Kamer
---
Type woning
---
Geschikt voor
2
---
Slaapkamers
Trinidad, Colorado 81082, Verenigde Staten
My place is close to public transport, parks, and art and culture. You'll love my place because of the comfy bed, the outdoors space, the neighborhood, the light, and the kitchen. My place is good for couples, solo adventurers, business travelers, families (with kids), and furry friends (pets).
Kamertype
Gehele woning/appartement
---
Type woning
---
Geschikt voor
6
---
Slaapkamers
Trinidad, Colorado 81082, Verenigde Staten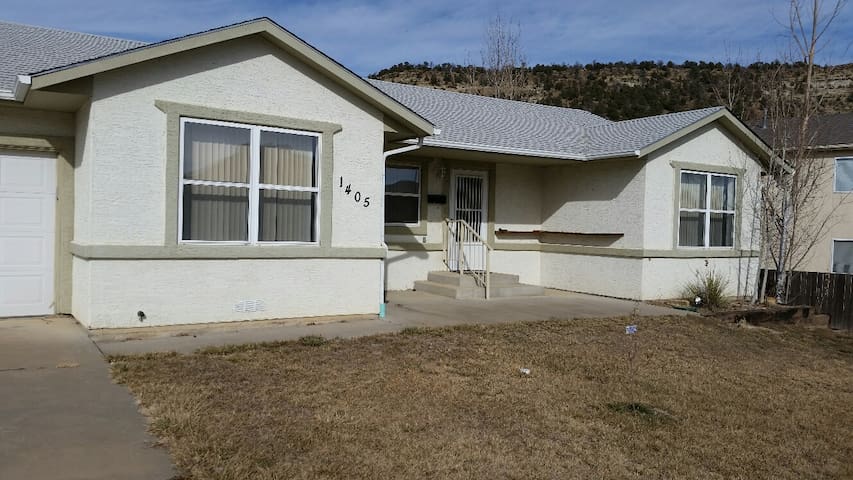 Creatives welcome! Get away from the noise and hustle bustle of cit life. Historical architecture, Kit Carson, Highway of Legends, Canyon Land, Taos Santa Fe, Mountain views of rainbows and wildlife. Create Write Paint Hike Bike Fish Golf Play Explore Relax in the beauty of southern Colorado.
Wow. The mountain views are breathe taking. Convenience and great location for walking and driving. Hiking trails and Amazing view of the stars. Quiet clean home environment. Hop and skip or drive to College or downtown. Easy access to interstate 25. Historical architecture, Kit Carson park, 12 highway of legends and the Santa Fe Trail, Canyon land, trout fishing. Great weekly and monthly discounts available for the holidays and ski season! Please remember you are a guest in a private home. You have access to the bedroom and bathroom. Kitchen privileges are available upon request only. Laundry use is based on availability. Guests must request and pay fee for laundry. The home owner lives on site and is available in the morning and evening. Please read and be familiar with all information about this listing. Honor, respect, and trust in peace.
The house is very close to Sebastian's Peak or Trinidad sign with amazing views of the town and area mountains. Hop on the Santa Fe Trail or 12 highway of legends to explore the many canyons, parks, rivers, lakes, mountains. Historical architecture and quaint neighborhoods. This town has plenty of artists and fun festivals to enjoy. Artocad is coming up! Exciting artist made cars on parade, music, food. Blues festival in Trinidad is also on the calendar! Stay tuned for the Creative District announcement! Trinidad is popping! Restoration and renovations are under way. Come check out the growth and create new ideas and work. Plenty of wilderness to explore, hike, bike, fish. Golf course is close by. Ski resorts in NM and CO are a hop and skip away. Wow you can take a day trip to Santa Fe or Taos for more cool creative spaces to visit.
Very cozy and nice place. Talyne was a fantastic host and made my stay most comfortable and enjoyable.
Srirangapatnam
2016-09-01T00:00:00Z
A great home and host with perfect Trinidad views. T'Alyne's home was quiet and comfortable.
Leigh
2016-09-23T00:00:00Z
Wonderful host, beautiful room. It was a short but lovely stay. Trinidad is a neat town! I hope to be back again really soon and I would definitely recommend T'Alyne as a host. Thank you for the hospitality!!
Rebecca
2016-12-14T00:00:00Z
T'Alyne set up a time of arrival for me so all I had to do was have a good day enjoying the sites. She provided a clean room and bathroom. The bed was comfortable and had some wonderful pillows. She provided maps of the area. She lives in a quite peaceful location with one of the best friends by the name of Kiko. Thank you for a peaceful home away from home.
Jeff
2016-12-11T00:00:00Z
T'Alyne was a wonderful host. She was welcoming and accommodating. We enjoyed chatting with her and playing with Kiko, her cat. The house was clean and cozy. We had no issues and slept well on the comfortable bed. Also loved the views!!
Sharon
2016-12-29T00:00:00Z
This was a really cute house, and T'Alyne was a very nice host!
Nikki Lynn
2017-01-12T00:00:00Z
She was very friendly and she gave me information about the city and neighbourhood.
Karsten
2016-09-07T00:00:00Z
Kamertype
Privé Kamer
---
Type woning
---
Geschikt voor
1
---
Slaapkamers
Trinidad, Colorado 81082, Verenigde Staten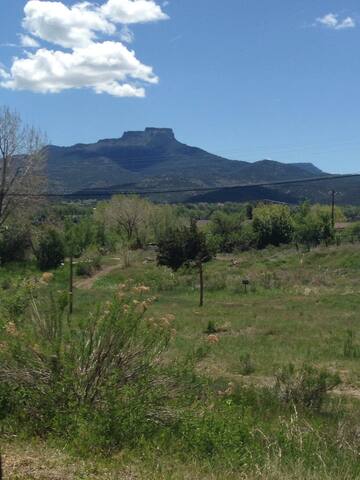 Welcome to the Heart of Trinidad! A western Victorian style Bed & Breakfast! Our Heart of Trinidad Bed & Breakfast caters to those traveling to or through the cozy, quaint mountain town of Trinidad, Colorado. As our guest, you'll enjoy plenty of room in our famous 1898 home that is located in the downtown historic district. The best restaurants, shopping, & cannabis dispensaries are all within a couple of blocks away. Our place is perfect for couples, solo adventurers, & business travelers.
Kamertype
Privé Kamer
---
Type woning
---
Geschikt voor
2
---
Slaapkamers
Trinidad, Colorado 81082, Verenigde Staten
Great option for those needing weekly or month to month housing! HUGE 2BR apartment close to downtown Trinidad, but nestled in a beautiful, peaceful valley. Just a couple miles from the beautiful lake, and all that Trinidad has to offer! Come discover a beautiful Victorian gem of a town--with a great theater group, galleries, a fantastic brewery, and lovely restaurants! Not to mention endless outdoor activities! Trinidad is an up and coming TRUE Colorado experience!
1,000 square foot 2BR apartment with VERY large bedrooms and kitchen area. Unit is upstairs, and has a beautiful view of Fisher's Peak, the iconic image of Trinidad. Kitchen is stocked with all utensils needed to create a great meal, and good coffee is always on deck! There is a Safeway just a couple miles away, and you can also take advantage of the wonderful Farmer's Market on Saturdays for groceries. Comfy, newer furniture gives this an upscale feel, and cable TV provided with premium channels. SO much better than staying in a hotel!!!
This is located in a newer neighborhood--apartments are surrounded by very nice homes. Crime rating is "lowest". Close to downtown, Trinidad State Park, Mt. Carmel Wellness Center, Highway of Legends.
Kamertype
Gehele woning/appartement
---
Type woning
---
Geschikt voor
6
---
Slaapkamers
Trinidad, Colorado 81082, Verenigde Staten
Welcome to the Canyon Casita~ a hidden gem steeped in Colorado history! Nestled in the old mining town of Cokedale, CO (National Historic Register), this peaceful little get-away is brimming with Spanish charm & a wealth of Rocky Mountain beauty!
The Canyon Casita is located directly off Colorado's Historic "Highway of Legends" (Co US Hwy 12) in the town of Cokedale, CO listed on the U.S. National Historic Register as "the most significant example of an intact coal camp in Colorado." The Canyon Casita is an original dwelling built in 1907 to house a coal miner and his family. Many of it's features are original to it's 1907 construction preserving the integrity of the home's history. The 700 sq ft of The Canyon Casita is an ideal "love nest" for couples/honeymooners who wish to enjoy the privacy and peaceful comfort of a "home away from home" while exploring the beauty and splendor of Southern Colorado and the adventures of the Sangre de Cristo Culebra Range of the Rocky Mountains! The Casita is surrounded by the best Southern Colorado has to offer! You'll find phenomenal photo opportunities, outdoor activities and recreation (hiking/fishing/hunting/wildlife/bird watching/mountain biking/ghost hunting/history tours/sightseeing/rest and relaxation)!!! The Casita is located just 6 short miles from historic Trinidad, CO~ a pure, Colorado small town paradise of history, antiquing & mountain beauty with ample shopping, eating and community events to draw the favor of travelers who love the West!!! In addition, The Canyon Casita is also located near beautiful Stonewall, Cuchara, La Veta, Walsenburg and the site of the Ludlow Massacre of 1914. The area is steeped in history and perfect for adventurous ghost hunters!
Without a doubt, the location of this home is beyond compare in access to the breathtaking beauty of Southern Colorado and it's rich history!!! The Canyon Casita is located in a quiet, peaceful, easily accessible location perfect for evening rest after enjoying day excursions throughout the Southern Rockies! Enjoy fishing across the road at Trinidad Lake or travel a few miles west on Hwy 12 for phenomenal views and trout fishing at Monument or North Lake at the base of the Culebra Range! Fantastic photo opportunities abound in every direction with tons of public roads that meander through the mountain terrain!
Kamertype
Gehele woning/appartement
---
Type woning
---
Geschikt voor
4
---
Slaapkamers
Cokedale, Colorado 81082, Verenigde Staten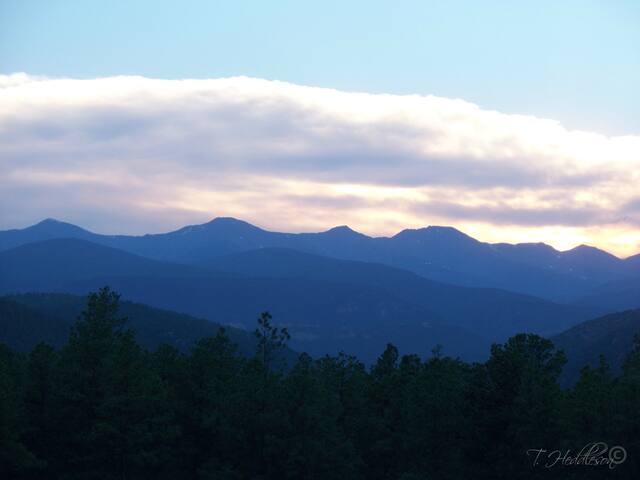 1

–

14

van

14 Accommodaties
Voer datums in om de volledige tariefopbouw te zien. Er kunnen extra kosten zijn en er kunnen belastingen worden toegevoegd.