Maison de ville avec terrasse sur le toit, un studio pour votre propre, une chambre d'enfants, si on le souhaite, un jardin pour se détendre et un grand manger dans la cuisine. la maison est au centre, à proximité de la station suivante qui vous mène à Alexanderplatz en 20 minutes. Apportez votre famille ou amis!
intérieur moderne, ambiance chaleureuse, 2 salles de bains, 4 lits (et un espace pour encore plus) beaucoup d'endroits pour se détendre ou avoir un barbecue.
beaucoup de choses à voir: un marché asie hugh (hugh !!!), un parc tout à fait pour faire du jogging et de promenade, Installations et marchés de remise en forme sont à proximité (environ 5 min à pied)
Käthe's townhouse was everything the pictures promised and more. It was clean, very cosy and had a nice little backyard. Käthe even provided some sweet treats and something to drink upon arrival, which was very considerate! The cats were very friendly and didn't make any noise at night (they could stay outside during the day). The kitchen was fully supplied with all the utilities you need. It was a little complicated to get there, but once we figured out the neighbourhood, we found that there was a tram station not far away which we used all the time - together with a couple of supermarkets. The area is very (child)friendly and the whole experience definitely lived up to our expextations. Thank you, Käthe!
dorien
2016-08-13T00:00:00Z
Käthe hat uns schon vor unserer Ankunft sehr gut betreut und uns auch noch kurzfristig eine spätere Schlüsselübergabe organisiert. Das Haus ist wunderschön eingerichtet mit viel Platz, so dass sich auch 4 Erwachsene nicht auf die Füße treten. Es ist sehr sauber und ordentlich. Zum besseren Überblick hat Käthe kleine Aufkleber mit Erklärungen auf die Schränke oder an anderen wichtigen Stellen im Haus geklebt. Sie war auch nach unserer Ankunft für Fragen zu erreichen. Ich würde jederzeit wieder kommen!
Corinna
2015-08-13T00:00:00Z
Katie's house is beautiful - the photos really don't do it justice! We had a perfect time. In particular it was great for us with a toddler as there were child-friendly things (like a swing in the garden and an over the bath changer) which made life easier for us. We would love to come back!
Lydia
2016-08-23T00:00:00Z
Käthe is the perfect lovely guest house she do all for you befor you arrive until you live. I will recommand her for jure.
florian
2017-01-01T00:00:00Z
We stayed for 5 days in Berlin with 4 friends. Kathe house is very cosy, in a peaceful neighborhood. Kathe will answer (quickly) all of your questions, and you'll not be lost in her house ! The house is fully equiped with all u may need for a great stay ;-) You can reach Alexanderplatz on 20/25 minutes using public transport.
Benjamin
2015-08-25T00:00:00Z
Käthe ist eine wirklich sehr aufmerksame und hilfsbereite Person. Das Haus liegt relativ nah an der Innenstadt, vor allem mit dem Auto innerhalb von 10 Minuten zu erreichen. Füßläufig sind sind auch Supermärkte zu erreichen, was natürlich sehr praktisch ist. Das Haus selbst ist sehr neu und sauber, schön eingerichtet und als Gast kann man sich direkt wohl fühlen. Die Nachbarschaft ist sehr ruhig und der Garten läd zum entspannen ein. Das Haus ist für jeden der Berlin erkunden möchte aber zur gleichen Zeit auch den Trubel entgehen möchte. Leute die auf der Suche nach Partys sind, sind eventuell zu weit weg von der Stadt aber auch das wäre kein all zu großes Problem mit der Bahn.
Florian
2015-08-16T00:00:00Z
Super neues Haus mit toller Ausstattung. Genau wie beschrieben. Danke für den tollen Aufenthalt.
Malte
2016-10-03T00:00:00Z
Great place, we enjoyed it very much. Everything was as expected.
Ahmed
2016-08-17T00:00:00Z
Kamertype
Gehele woning/appartement
---
Type woning
Huis
---
Geschikt voor
6
---
Slaapkamers
Berlijn, Berlijn, Duitsland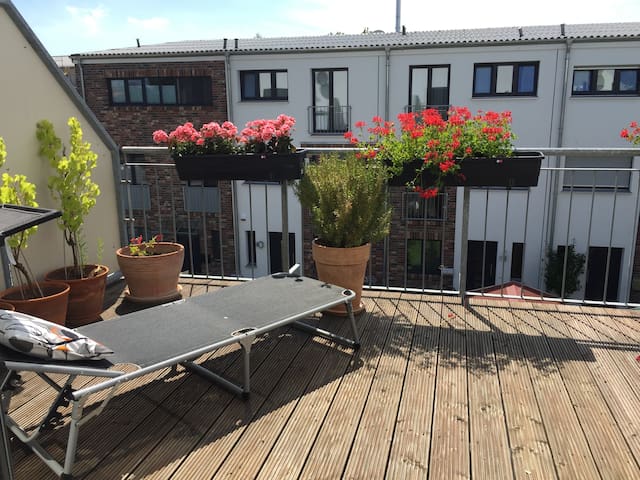 This cosy two Room flat is near the Ringbahn Station "Frankfurter Allee". You have Five minutes to Go there. Friedrichshain with a lot of Bars and Clubs is only 10 minutes to Walk. The Shopping Mal is only a "cat Jump" away. The flat is silend and the neighbors too :) I am happy to rent my flat to good hands.
Its a nice sized flat with Shopping possibilitys and a nice Park around the corner.
The host canceled this reservation 4 days before arrival. This is an automated posting.
Daria
2017-04-11T00:00:00Z
Kamertype
Privé Kamer
---
Type woning
Huis
---
Geschikt voor
2
---
Slaapkamers
Berlijn, Berlijn, Duitsland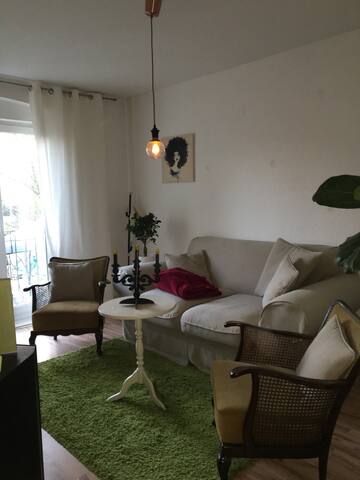 Ons huis ligt in de buurt van de bekende gebieden Friedrichshain, Kreuzberg, Berlin-Mitte en Prenzlauer Berg. 15-30 minuten naar elk van ons huis. Wij bieden u een gloednieuwe en moderne accommodatie.
Het is een gloednieuwe huis met tuin en zwembad. We zijn een paar en een leuke huisgenoot. We zijn vrienden het aanbieden van een aantal leuke babbel en een geweldige accommodatie.
Een gezellige park te lopen, sporten of gewoon ontspannen rond. Ook gemakkelijk om naar de bekende gebieden van Friedrichshain, Kreuzberg, Prenzlauer Berg en Berlijn-Mitte Berlin gidsen: Wij bieden u ook een aantal tourguides, laat ze in het huis of vraag ons. Bekende gebieden om uit te gaan (elk tussen 20-30 minuten) Friedrichshain (Simon -Dach - Str), Kreuzberg - (Oranienstraße), Prenzlauer Berg (Kastanienallee), Berlin - Mitte (Alexanderplatz) Supermarkten in de buurt: LIDL, NETTO, REWE - is elk max. 5 minuten afstand. Open meestal 7,00-22,00 Fun / Bezienswaardigheden: Grote park, EXIT Game, Sportsarea voor tafeltennis, badminton, squash ... Historisch: Stasi Museum, Gedenkstätte Berlin-Hohenschönhausen (oude Stasi gevangenis) Eet: Grieks restaurant in de buurt van Lidl, Italiaans Restaurant
Der Aufenthalt war sehr angenehm. Semmy und Matthias sind sehr gute und hilfsbereite Gastgeber.
Mandana
2016-10-21T00:00:00Z
Sehr schöner Aufenthalt, das Haus ist groß und sauber. Man fühlt sich jederzeit willkommen . Es sind genügend Supermärkte in der Nähe und auch nachts ist es schön ruhig :)
Anne-Kathrin
2017-02-17T00:00:00Z
Kann ich immer und jedem empfehlen... Danke
Thomas
2017-01-20T00:00:00Z
Es war sehr angenehm bei euch über das Sylvester Wochende zu nächtigen. Die freundliche und herzliche Art von euch beiden hat uns sehr gefallen! Ein weiterer Pluspunkt ist eure Flexibilität, aber das Highlight war wirklich eure Sauberkeit. Man fühlt sich direkt wohl. Die Lage der Wohnung ist wie beschrieben super zugänglich für alles was man braucht! Alles in Allem... 1+
Silvio
2017-01-01T00:00:00Z
Eine super schöne Doppelhaushälfte, viel Platz, sehr geschmackvoll eingerichtet und ganz liebe Mitbewohner! Hat wirklich alles gepasst, komme gern wieder :)
Tina
2016-10-29T00:00:00Z
Mathias and Semmy are the perfect hosts to show you the Berlin experience, they are fun and willing to go out and show you a little bit of Berlin's night life. Their home is cozy and not very far from downtown. We had a great time with them and we are definitely planning to come back. Thank you Semmy , thank you Matthias! See you soon.
Alex
2016-10-16T00:00:00Z
Eine tolle Unterkunft und super liebe und lustige Gastgeber. Die Kommunikation hat gut geklappt, ich wurde herzlich aufgenommen, habe lustige Stunden bei den Beiden verbracht und mich rundum wohlgefühlt. Es war ein schöner Aufenthalt und ich kann es nur weiterempfehlen!
Anna-Lena
2016-09-16T00:00:00Z
Great Host! Very nice, helpful and welcoming. He always made me feel like a friend rather than a guest. The apartment is beautiful and clean. I will surely visit him again when in Berlin!
Luca
2016-09-05T00:00:00Z
Kamertype
Privé Kamer
---
Type woning
Huis
---
Geschikt voor
2
---
Slaapkamers
Berlijn, Berlijn, Duitsland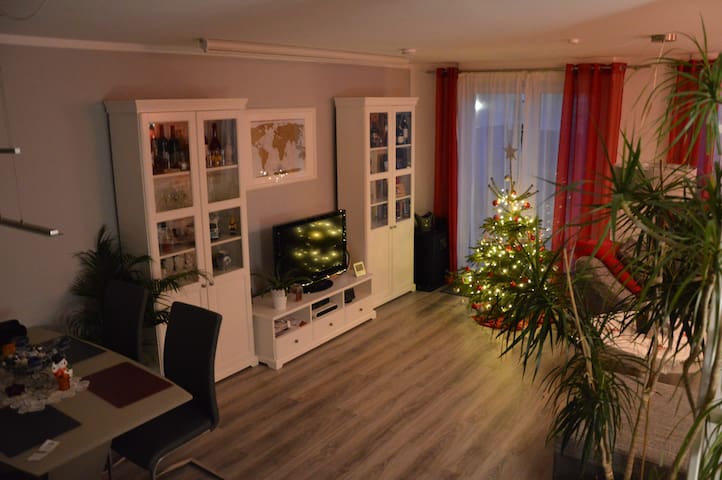 The host canceled this reservation 5 days before arrival. This is an automated posting.
Roberto
2016-12-25T00:00:00Z
Kamertype
Privé Kamer
---
Type woning
Huis
---
Geschikt voor
1
---
Slaapkamers
Berlijn, Berlijn, Duitsland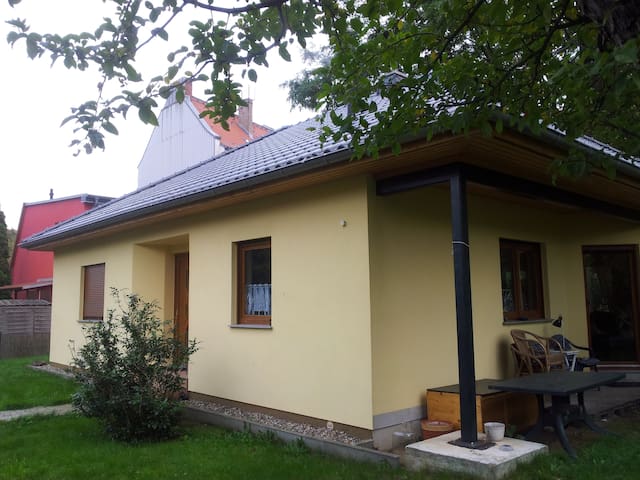 Vítáme Vás k pobytu v našem nově postaveném v městských domech pokoji s vlastním sociálním zařízením a malou plný přístup do kuchyně, obývacího pokoje a zahradu. Je to klidné okolí a přímo v Berlíně, 3 zastávky na barové čtvrti Friedrichshain
Prostor je nově postavený, moderní interiér 3 příběh městský dům přímo v Berlíně. Máte svůj vlastní malý pokoj a koupelnu, sdílet dům s přítelkyní a mnou.
Lichtenberg je nová in-okres Berlína. opravdu blízko k velmi dobře známý bar čtvrti Friedrichshain, je to stále není příliš hlučný, ale s trochou příměstské pocitu k němu, a to i když je stále ve městě.
Bastian and Anne are absolutely wonderful. They made me feel very welcome in their home and the room was awesome. I would highly recommend them to anyone staying in Berlin.
Dylan
2016-10-07T00:00:00Z
Warm, quite, comfortable, clean room with direct access to main house entrance. Host is very supportive and available. Located in a quite residential area 8 min walk from Lichtenberg station, from there you can easily reach any spot in Berlin. Definitely to suggest.
Alessandro
2016-11-13T00:00:00Z
Staying at Ana and Bastian's house was really good idea. They are perfect hosts - friendly and helpfully, Bastian even picked us up from the railway station. Their house is beautiful, very clean and well located - only about 10 minutes from U-bahn and S-bahn station. We could use a modern kitchen and private bathromm.We sincerely recommend that place.
Mateusz
2015-07-31T00:00:00Z
Bastian and Anne were great hosts!! they made me feel welcomed from the moment we met. they are really friendly and accommodating people. the place was also available under 1 or 2 days notice. it was really modern and extremely clean. would definitely book with them again if i find myself in berlin!!
Fidel
2015-11-03T00:00:00Z
Anne und Bastian sind total nette Gastgeber! Die Räumlichkeiten waren sehr gemütlich und sauber. Ich habe mich dort sehr wohl gefühlt!
Gerrit
2017-03-22T00:00:00Z
Bastian was very welcoming and friendly. He provided suggestions of things to do in Berlin and how best to get there. The room was clean and had adequate storage space.
Sean
2016-07-14T00:00:00Z
The neighbourhood is really lovely, the place is great, it's simple to get to the U-bahn, and Bastian and Anne are the most welcoming, lovely, warm, and interesting people. It felt like visiting friends you just haven't seen in several years and catching up on what's new. :) I most heartily recommend staying with them, however, I also want BASTI and Anne not to rent the room to anyone else so I can stop by again any time I want. :D
Erna
2016-09-12T00:00:00Z
Our stay in this appartement was really great. Bastian and Anne were great hosts and received us with great enthousiasm and care. They gave us the opportunity to ask everything we wanted but also gave us privacy. The place was very clean and tidy and also close to the U-bahn - a 5 min. walk. Would really recommend this place!
Rosa
2016-07-18T00:00:00Z
Kamertype
Privé Kamer
---
Type woning
Huis
---
Geschikt voor
2
---
Slaapkamers
Berlijn, Berlijn, Duitsland