24/7 Check-in + Instant book! - Affordable - Low booking price with no cleaning fee or security deposit! - Clean - All rooms have cleaned linens and towels! - Convenient - Centrally located! - Quick Overnight or Long term welcome! 3 Bedrooms available : *Inquire for specific room availability* - 1 Queen w/ Private bath - 1 Queen w/ Shared bath - 2 Twins w/ Shared bath - Quiet/Safe Neighborhood - 3min/1 mi Masters - 5min/1.5mi I20/Washington Rd - 10min/5mi Downtown
TV in the family room has access to: - Local HD channels Smart TV's in the bedrooms have access to: - Hulu - Netflix - Amazon Prime Video. Each bedroom has remote lighting and fan and 2 night lamps with power outlet built-in ideal for charging cell phones
Although I only stayed with Matthew for one night, I was very impressed with the house. The room was exactly as described in the title: affordable, clean, and convenient. When I got into town, Anna met me at the house and showed me my room. She gave some great recommendations of things to see, as I mentioned I had a few hours to kill before dinner. The house is in an excellent location in a good neighborhood. Anna and Matthew were both extremely welcoming and made sure I was comfortable during my stay. In short, stop reading this and book it already!
Austin
2016-11-16T00:00:00Z
Matthew was a great host and we would certainly book with him again
Kesha
2016-11-13T00:00:00Z
Host was very approachable and easy to communicate with! Love that the neighborhood was close to everything I wanted to do! Room was spotless and totally worth the price!
Sarah
2016-10-21T00:00:00Z
I needed a place to sleep as I was driving cross country and this place was perfect. I arrived late & he was awake to help me get settled. The room had everything I needed and was neat and clean
Maggs
2016-10-17T00:00:00Z
Although we arrived later than anticipated, Matthew welcomed us to his home and escorted us to our room. The room looked exactly as advertised and the twin mattresses were stellar! The temperature was comfortable and the house was quiet. We would definitely book with Matthew again as we travel between North Myrtle Beach and Atlanta. Best of luck with all your ventures, Matthew.
Jenean Neilsen
2016-08-05T00:00:00Z
Great place to stay, cheap, would stay here again
Edward
2017-04-01T00:00:00Z
Matthew's place was really clean nice and quiet. I would definitely stay here again whenever I am in Augusta.
Brian
2017-01-20T00:00:00Z
Matthew's was very comfortable, clean and very central to great restaurants and shops. I recommend Matthew's place.
Florencio
2017-03-28T00:00:00Z
Kamertype
Privé Kamer
---
Type woning
Huis
---
Geschikt voor
2
---
Slaapkamers
Augusta, Georgia, Verenigde Staten
"The Loft" is a new place for me.... minimally furnished w/ only some essentials. However, it's on the famous Broad St in downtown Augusta. It's steps away from any bar or restaurant you're in the mood for; from fine dining to pizza, fancy bars to dive bars!
This is a bare minimum place to stay - meaning The 1246 Loft only has a 6" King size memory foam mattress, which is surprisingly really comfortable. A small table and chairs to enjoy french roast coffee and all your meals. The kitchen is stocked with every tool you'd need to cook or meal prep.
You have access to everything. Walking distance to bars, restaurants and then the concert halls, farmers market and the Savannah river.
Totally as advertised! It was a home away from home. Thank you.
JAMES
2017-03-26T00:00:00Z
Great place! Great host!! Very clean, exactly as advertised! Will definitely use his place again
Dane
2017-01-05T00:00:00Z
Brad is a great host! We've stayed at the loft twice now because the location is great- and the space inside is perfect! The windows let in a ton of light and it's a perfect place to start your day with coffee. As for Brad, he's made a point to make sure our stay is a comfortable as possible.
Gregory
2017-01-18T00:00:00Z
This was my 2nd time staying at Brad's place and once again, he was extremely accommodating. Brad checked in earlier in the week to confirm my arrival time; he was available on the day of and remained flexible with an early check in; and he left a much needed welcome gift! I've already booked my visit for next month.
Sabrina
2016-11-05T00:00:00Z
I loved the loft. The windows were my favorite. It was very clean, simple, and comfortable. Just the way I like it. Brad was awesome! I will stay here again.
Carmen
2016-10-25T00:00:00Z
Brad was great...very clean condo and good communication!
Lucy
2016-10-09T00:00:00Z
I was on my way from New York to Georgia on over a 15 hour drive. Brad was very accomodating to my travel needs. I planned to leave Virginia in the evening and changed plans to leave in the morning. Either way, Brad had the place ready and available for my arrival. The Loft is as gorgeous as it is in the photos and there are plenty of restaurants within walking distance. If you like staying at a cozy, beautiful place, I highly recommend The Loft.
Tantalizea
2016-11-01T00:00:00Z
I found Brad very accommodating and was a pretty cool guy to talk to. I feel that he went above and beyond while still giving me my space. The location was perfect and I had a great weekend exploring downtown Augusta. I found the loft stylish and as a simple guy enjoyed the minimalist feel. I am now living in Grovetown now, but would consider booking another stay if I ever just want a weekend close to downtown. Would definitely recommend.
Arturo
2016-10-03T00:00:00Z
Kamertype
Gehele woning/appartement
---
Type woning
Loft
---
Geschikt voor
2
---
Slaapkamers
Augusta, Georgia, Verenigde Staten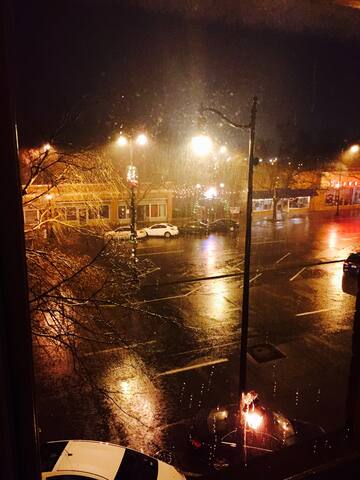 My place is close to Augusta National, Fort Gordon, Augusta University and is located in the Forest Hills Racquet Club. You'll love my place because of the comfy bed, the kitchen, the coziness, and the high ceilings. My place is good for couples, solo adventurers, business travelers, and families (with kids).
There is the Forest Hills Golf Club nearby, voted Best Public Golf Course in Augusta by Augusta Magazine and The Metro Spirit. The Club was established in 1926, Augusta University's Forest Hills is a much loved staple within the Augusta, Georgia golf community. This 18 hole course holds remarkable history from Bobby Jones beginning his 1930 Grand Slam of Golf at Forest Hills in the Southeastern Open to College events where future greats like Phil Mickelson (1989), Davis Love III, ((PHONE NUMBER HIDDEN)) and others competed. Forest Hills is home to the Men's and Women's Jaguar Golf Teams and became a part of history again when the Men's Team successfully defended their 2010 NCAA Division I National Title to earn their second consecutive National Championship in 2011. The 18-hole course was originally designed by world renowned course architect Donald Ross, but it was renovated by the Arnold Palmer Company in 2004. Forest Hills is repeatedly named "Best Public Course" by Augusta Magazine and offers traditional Southern topography with level, rolling fairways surrounded by magnificent trees.
Great place, great host, friendly and helpful. Highly Recommend staying here.
Guy
2017-04-02T00:00:00Z
This place was great! Donald was an excellent host, providing great communication and excellent instructions of the little things I needed to know (like how to get in). He's definitely eager to please! I was very comfortable throughout my stay (thanks for leaving the lights on for my late arrival!), and loved the short drive to Augusta National for The Masters!
Chad
2017-04-04T00:00:00Z
Great location if you have a car, is close to the Augusta Nationals golf course and to Fort Gordon. Nice quiet neighborhood with friendly people, kind of a "gaited community". Our host was gracious and best reached by phone. Not fancy, but has everything a couple or small family would need for a short term stay.
Chuck
2017-03-26T00:00:00Z
Kamertype
Gehele woning/appartement
---
Type woning
Huis
---
Geschikt voor
3
---
Slaapkamers
Augusta, Georgia, Verenigde Staten
My place is close to restaurants and dining, nightlife, and family-friendly activities. You'll love my place because of the light, the comfy beds, the kitchen, the coziness, and the high ceilings. My place is good for couples, business travelers, and families (with kids). It is less than 1 mile from the Augusta National Golf Course and 3 miles from Downtown Augusta. You can walk to front gates in about 15 minutes.
I live in a townhome in a neighborhood off Alexander Drive which is right across the street from Augusta National. I have a spacious common living room with a couch, a TV, and 2 half baths. The private room has a queen size bed with a closet and access the full hallway bathroom.
Best living ever
Helene
2017-04-05T00:00:00Z
Jamie was a lovely host and we could not have had a better location for the Masters, the course being within easy walking distance.
Frances
2017-04-07T00:00:00Z
Kamertype
Privé Kamer
---
Type woning
Stadswoning
---
Geschikt voor
2
---
Slaapkamers
Augusta, Georgia, Verenigde Staten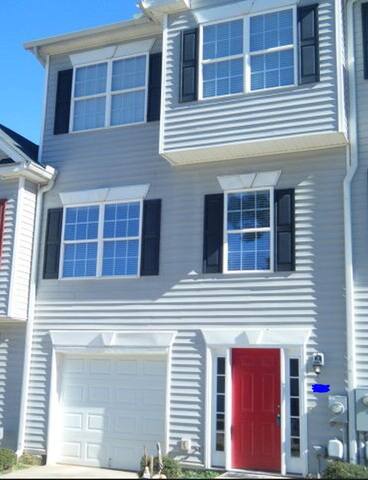 Comfortable room for rent in quiet neighborhood. Near Forest Hills golf course. Walking distance to a pet friendly park, fast food, restaurants and grocery store. Only 15 minutes to Ft Gordon, five minutes to Augusta University and 10 mins to get downtown.
This is great place to stay if you are visiting and plan to be away for the majority of the day. Stephanie was very helpful! I only suggest you make sure you like temper-pedic beds, it wasn't the best for my boyfriend's back. But all in all a great home and host!
Alexandra
2017-04-04T00:00:00Z
Stephanie was a warm and gracious host. Her place is comfortable and cozy. Augusta is a lovely small town, and we look forward to coming again.
Sarah
2017-02-22T00:00:00Z
This was my first stay at an Airbnb and I hope that the rest of them go like this. Stephanie was the perfect host and kept the place absolutely spotless. She made sure that I knew where everything was right off and let me have privacy while simultaneously being attentive to anything I might need. I didn't need to go out of my way to get anywhere I had to go. The room was very cozy and clean. Overall, Stephanie was an awesome and accommodating host and I would easily recommend this to anyone looking for a place to stay.
Jason
2017-02-10T00:00:00Z
Beautiful clean fun home with Stephanie as a wonderful hostess. Close to Augusta National and easy to find. Everything needed was provided. Definitely recommend to anyone.
Sandra
2017-04-05T00:00:00Z
Stephanie is the best host ever! Her place was absolutely lovely and she made me feel right at home in Augusta.
Pearl
2016-12-22T00:00:00Z
Stephanie is a wonderful, attentive host. We felt comfortable and our needs were always promptly taken care of. This space is very beautiful and impeccably clean! Would love to stay again.
John
2017-02-14T00:00:00Z
Stephanie was very friendly and her home is beautiful! I would recommend her place to anyone traveling in the area.
Asisa
2017-01-05T00:00:00Z
Stephanie was such a nice host and made us feel at home at her house. We had a great chat with her in the evening! The communication was easy. Also the house was very pretty and was located in a great neighborhood.
Isabel
2017-01-03T00:00:00Z
Kamertype
Privé Kamer
---
Type woning
Huis
---
Geschikt voor
2
---
Slaapkamers
Augusta, Georgia, Verenigde Staten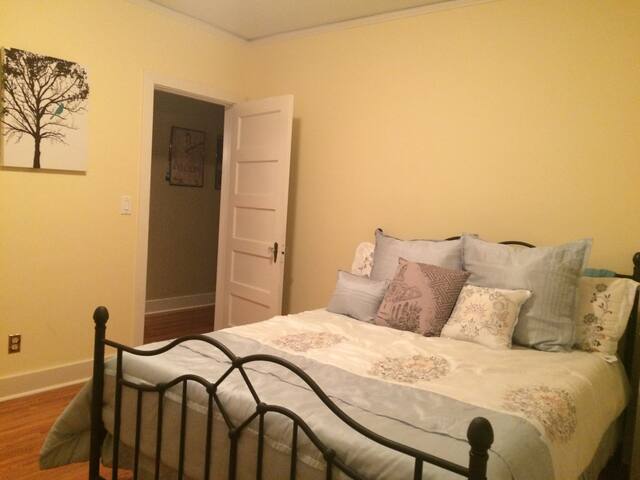 Private Master Bedroom and Bath in Lovely 4000sqft Home. Less than 3 miles, all through neighborhoods, to the Augusta National Golf Course. Local Dining of all types and shopping all within 5 minutes or less. Beautiful established neighborhood for runners/walkers. We also have a Private 900sqft Downstairs Apartment available for rent.
Master Bedroom with Private Bath with Double Sinks, two closet spaces, Make up Table, Full length Mirror, Dresser, His & Her Night Stands.
Established Augusta Neighborhood. Absolutely beautiful in the Spring and Summer and amazing for walking/running.
Buffie and her family were great hosts and very accommodating on our last minute trip to the Masters. Hope to come back in the future. Wonderful people to work with.
Jason
2017-04-03T00:00:00Z
Kamertype
Privé Kamer
---
Type woning
Huis
---
Geschikt voor
2
---
Slaapkamers
Augusta, Georgia, Verenigde Staten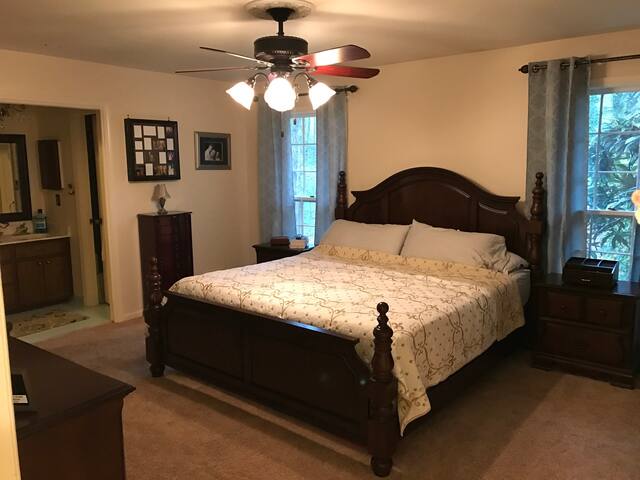 Our new home is perfect to accommodate you on your trip.
Kamertype
Privé Kamer
---
Type woning
Huis
---
Geschikt voor
2
---
Slaapkamers
Augusta, Georgia, Verenigde Staten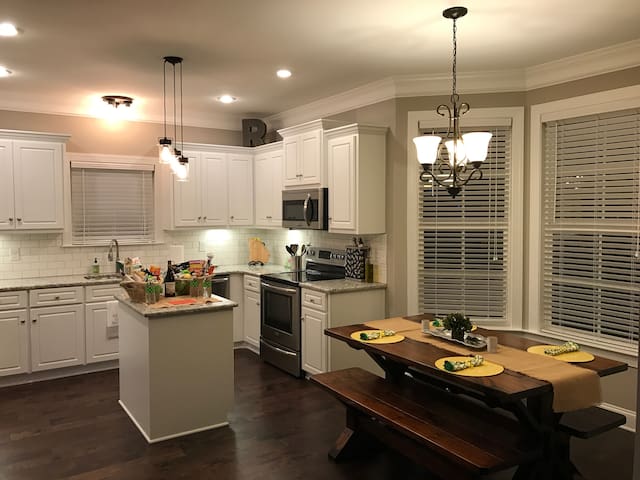 Choose 1 of 2 private rooms. You have access to the whole house (minus my room) 10mins to Mall, 15mins to Downtown. 20mins to Ft Gordon. Laundry, WiFi, and Cable. Feel free to use the kitchen or BBQ.
Unique listing with an Asian Zing to it!! Read a book in the Jungle room. Chill and have tea in the Zen room. Play guitar in the music room. Sit and watch TV. Have a drink in the Tiki bar in the garage (BYOB). Use the fire pit or BBQ.
Quiet neighborhood very close to plenty of restaurants. Centrally located to all areas of Augusta.
Nick was an excellent host. He made me feel welcomed from the moment I arrived. The private room is spacious and is comfortable. Location is very convenient, its close to restaurants and grocery stores as well as downtown. Nick has the cutest cat named Kitty and she gets these sudden bursts of energy, runs around the whole place and is a treat to see, makes your day! I would happily visit Nick again!
Xaimarie
2016-10-31T00:00:00Z
This is my second time "homecoming" at Nick's place..Nick is a great host.Enjoyed meeting a fellow traveler in the next room. It is for sure that I would go back to this place every single time I am at Augusta :)
Prash
2016-09-11T00:00:00Z
Nick was more than awesome. Very straight forward, honest, and welcoming. This was my Airbnb introduction to my wife, and nobody better than Nick to make her feel welcome. We will definitely be back.
Jason
2016-09-24T00:00:00Z
Nick our host was friendly helpful gracious and great host
Michael
2016-04-07T00:00:00Z
Very welcoming, great place
Nicole
2016-11-11T00:00:00Z
Staying at Nick place is like staying with family. He's an absolutely great person and an amazing host!
Marcus
2016-12-23T00:00:00Z
Thanks to Nick for the great place to stay, and very great host.
Jason
2017-03-11T00:00:00Z
Nicks house was perfect for our stay after a day at the masters practice round. The house was spacious and clean. If I hadn't have been so exhausted from walking around in the sun all day, I would've liked to sit by the fire pit out back in the evening. Thanks Nick!
Adam
2017-04-05T00:00:00Z
Kamertype
Privé Kamer
---
Type woning
Huis
---
Geschikt voor
4
---
Slaapkamers
Augusta, Georgia, Verenigde Staten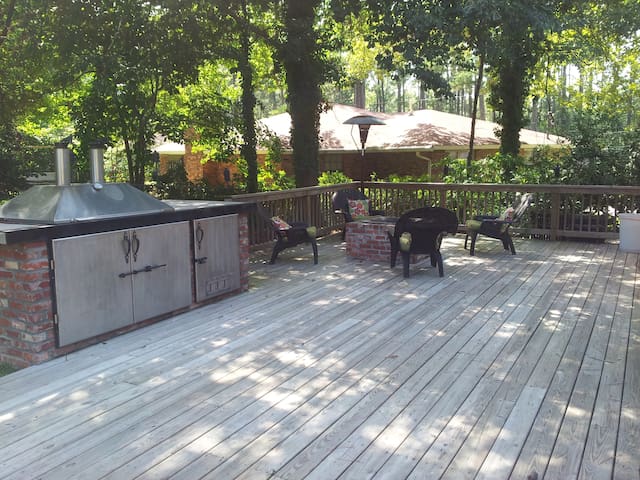 The view will make your stay memorable! Our hospitality will make you want to stay longer. Our home is minutes from the medical district and area highways. Your room is spacious and has the features you need in the perfect location overlooking a lake and park. It has a private entrance, mini fridge and sitting area. The space comes complete with off street parking. Easy access to the lake and area trails will make your down time even more enjoyable. It is a very safe and secure neighborhood.
You will instantly relax when you arrive and see the beautiful setting of our home. After a great night's sleep on a very comfortable queen bed you will be thrilled to awake to a beautiful view of trees and the lake The large windows let you enjoy the beautiful scenery and the peaceful location. We have Wi-Fi for your use and the room is equipped with its own mini fridge. You are welcome to join us in our living room to watch television or to become aquatinted. Our home is in one of the safest areas of the city and is surrounded by parks yet is only 5 minutes from Augusta University, The Augusta National and great places to eat and relax.
Lake Olmsted was formed when the Augusta Canal was widened in 1870. Rae's Creek (Yes, the same creek that has just flowed through the Augusta National.) feeds the lake which is over 60 acres. We have easy access to the lake, the canal, and trails. The neighborhood is very safe. Whether your passion is running, cycling or walking, you will find this the perfect place for you. If you stay with us during baseball season you may get to enjoy the post game fireworks from the comfort of the room. Our neighborhood is centrally located and close to great restaurants, museums and other local attractions.
David and Harley were great to work with - they made it easy to schedule a check in time and the space was very comfortable.
Susan
2016-09-09T00:00:00Z
David and Harley have a beautiful cottage overlooking Lake Olmstead, which is also close to the historic Augusta Canal. Downtown is a short car or bike ride away, and the Masters course is even closer. Check in was easy, a private entrance is a plus, and the room is quite large, exactly as pictured. The air bed is super comfy and is the same height as a regular bed setup. You couldn't ask for better hosts! Welcoming and friendly, they will make you appreciate Augusta, especially the natural setting they live in. Loved the owl calls at night.
michael
2016-04-24T00:00:00Z
Amazing!! He really goes the extra mile to have a real bed and breakfast feel. Snacks,a mini fridge, an awesome view, a private entrance, and a comfy space. He even messaged me after my first night to make sure everything was up to par, and to see if there was any thing I would need for my second night!! I can't say enough to describe what an awesome experience it was. Can't wait to stay again! You HAVE to stay with David if you are visiting Augusta!
Lynsey
2016-04-21T00:00:00Z
Amazing and prefect again!!
Lynsey
2016-05-04T00:00:00Z
Awesome stay as expected! Fantastic place to stay, very cozy!
Lynsey
2016-09-08T00:00:00Z
David was easy to communicate with and very welcoming. His place is exactly as advertised, spacious yet cozy, with great access to Lake Olmstead and its surrounding trails. He had recommendations ready for places to visit around Augusta, but also gave us our privacy.
My-Linh
2016-11-17T00:00:00Z
This is my first Airbnb experience, I honestly didn't expect much for the money I paid but David hospitality was beyond expectations. The house is conveniently located. The room has a beautiful view over the lake in a quiet and safe neighborhood, it has a private entrance that can be used to come and go as needed. The room has a small refrigerator with water bottles and snacks. David is a very nice, helpful, and generous person. He gave me privacy when needed and we had a great conversation whenever I had the time. I highly recommend this place, especially for anyone moving to Augusta, David went through the effort to print some information about apartments nearby and gave me some guidance to where would be a good place to live.
Abdalrahman
2016-05-26T00:00:00Z
David is a wonderful host, and his house is perfectly situated for anyone visiting Augusta: very close to downtown, but at the same time on a quiet lakeside drive. Nearby also are some fine cycling trails, and the historic Augusta Canal. David's place is also ideal for anyone visiting the city for the Masters Golf Tournament (the National is perhaps 10 minutes away). David offers a warm welcome, privacy, and good conversation (for those times when a guest wants to relax and feel right at home).
Mark
2016-08-19T00:00:00Z
Kamertype
Privé Kamer
---
Type woning
Huis
---
Geschikt voor
2
---
Slaapkamers
Augusta, Georgia, Verenigde Staten
Located in a gated community, this home is perfect for attending to business in the area or attending an event. Professionally decorated. Each bedroom has a queen bed, and the larger has a 32" TV. Kitchen with dishwasher, microwave oven, toaster, coffee pot, pots, pans, plates and cooking utensils. The breakfast nook has a table for 4 and there's a patio with BBQ and table/chairs.
Lovely near-new townhouse. Tastefully decorated and carefully maintained. NO issues.
Filip
2017-02-20T00:00:00Z
Great property close to everything, exceeded all expectations
Robert
2017-02-12T00:00:00Z
Kamertype
Gehele woning/appartement
---
Type woning
Condo
---
Geschikt voor
3
---
Slaapkamers
Augusta, Georgia, Verenigde Staten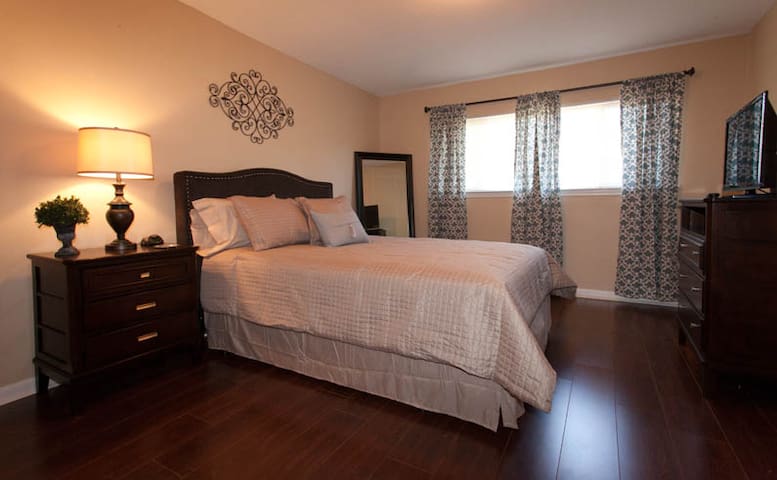 Charming home and secluded neighborhood only 7 miles from national golf course in N Augusta Sc. Three bedrooms, 2 1/2 baths, living room, dining area, and patio. Wifi and two tv's. Close to walking/ biking trail. 2 miles from Savannah River.
Less then a block from the Greenway biking and running 7 miles trail. Two bikes available upon request. From my house you can run, walk or bike all the way to the River Watch golf course and to Hammond's Ferry N Augusta River Watch Subdivision. For more information on the trail please look up "North Augusta Greenway Trail"
Absolutely lovely home, very clean and comfortable. Casa Morena was perfect for our Masters tournament overnight stay. Easy drive down Georgia Avenue to the downtown scene. House and yard are both very well maintained. Communication with the host was great - very responsive, and check in was a breeze. We had 4 adults and highly recommend Morena's home!
Steve
2017-04-05T00:00:00Z
Kamertype
Gehele woning/appartement
---
Type woning
Huis
---
Geschikt voor
6
---
Slaapkamers
Augusta, Georgia, Verenigde Staten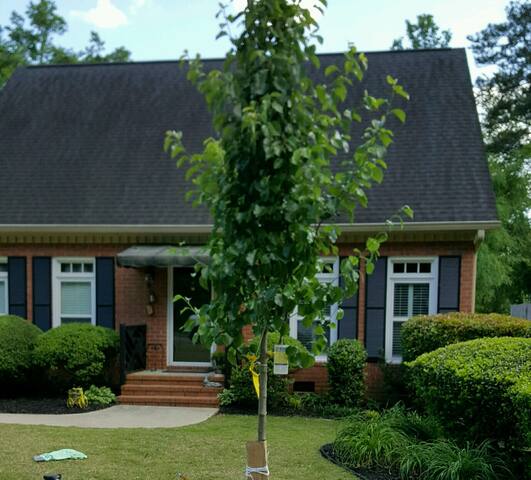 My place is close to the medical college, Augusta University, the city center and Augusta National. You'll love my 1954 brick story and a half because of the king size Seep Number bed, the organic vegetable gardens, the original artwork, the skylights. There may be orchids in bloom in the greenhouse during your stay. My place is good for couples, solo adventurers, and business travelers.
Stretch out in this charming oversized king bedroom that has seating and a desk. A half bath is adjacent. You will love the skylights. You control the cooling in the space with the remote controlled air conditioner and a ceiling fan. The Sleep Number bed is king size. Hanging space is in the closet off the half bath. The private full bath downstairs is available for showers and bathing. This is a great artist's retreat. There is a garden house in the back. It can be reserved for your private use for meditation, painting etc. during your stay for an extra charge.
I am close to Pendleton King Park (disc golf), the Augusta Canal and the Savannah River for kayaking and the Riverwalk. The Saturday Augusta Market on the 8th Street Plaza off Reynolds Street just re-opened for the season and is right on the river (8am to 2pm). You can also join the Triple 8 weekly group run (without me) there every Saturday at 8.
Beautiful house and room. Bonnie is a fantastic host. Didn't miss a beat. Would definitely stay here again.
Nick
2017-04-04T00:00:00Z
Bonnie was a great host and made us feel welcome and right at home. We had the entire upstairs loft to ourselves. It was a very peaceful and quiet stay!
Courtney
2017-04-08T00:00:00Z
Bonnie's place was perfect for our trip to the Masters. It is close to the course and traffic was not an issue. She was a great host.
Mason
2017-04-06T00:00:00Z
Kamertype
Privé Kamer
---
Type woning
Huis
---
Geschikt voor
2
---
Slaapkamers
Augusta, Georgia, Verenigde Staten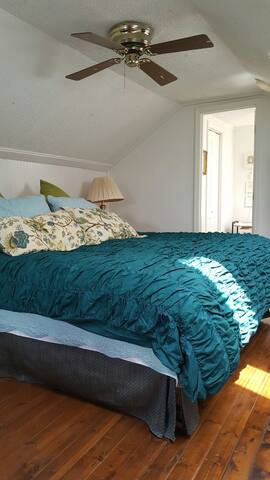 Overlooking the beautiful Savannah River, our home offers one of the best views in all of Augusta, Georgia. Within quick walking distance of downtown restaurants and cultural activities, you'll also have easy access to walking and biking trails. We rent the entire lower floor of our home, which includes deck space, a hot tub and access to our fishing dock. We are very involved in our local foods scene and love to share that passion.
Wake up to watch river otters playing upstream while you sip coffee on your private deck. Then take a jog across the 13th Street Bridge. With huge windows all facing the river, this is one of the few waterfront homes in the city of Augusta. We have direct access to the trails along the historic Augusta Canal, the Savannah River Walk and the North Augusta Greenway in SC ... just across the river. The river is a popular place to swim, paddle and boat, but please do so at your own risk. If you have non-swimmers and young children they will need to be closely supervised for water safety. The hot tub is seasonal oct-apr since it isn't really enjoyable in the summer heat. We have pets, so people with allergies might be uncomfortable. The kitchenette is equipped with the basics, including a downdraft cooktop but there is no oven. (If we are home you are welcome to use our oven for baking.)
We live at the end of a narrow street, on a cul de sac, in a small, closely-built community of about 40 homes on the levy. Drive slowly, please. There's a combination-locked gate at our end, which leads you right to 13th Street. From there, you can easily walk to downtown Augusta in about 5 minutes.
Our weekend stay was wonderful and very relaxing! The view was breathtaking and calming after a busy day out. The accommodations were amazing, very clean, nicely decorated and everything we were looking for. The privacy was just what we needed and we look forward to staying here again.
Sharon
2017-03-05T00:00:00Z
Kim and Chris were wonderful hosts. They made sure we had plenty of information prior to our arrival, and throughout our stay. The place was amazing, and photos do not do it justice! Great amenities, very spacious, and views that exceeded all expectations. We will definitely recommend the River Retreat to family and friends, as this made our Augusta stay super memorable. You will not be disappointed!
Brittany
2017-01-29T00:00:00Z
This house was in an awesome location. Very relaxing setting just off the water with a private hot tub. Chris & Kim could not have been more helpful with recommendations for the area. I would highly recommend staying here!!
John
2017-04-07T00:00:00Z
This is an ideal location along the beautiful Savannah River. Talk about going to sleep gazing at the beauty of the river and waking up to more of the same! Perfect location within walking distance of downtown restaurants/shops/bars as well as the local scenic trails. Would definitely stay here again!
Mary
2017-03-20T00:00:00Z
We absolutely loved staying here while house-hunting in the Augusta area. Chris and Kim's home was in a very central location, easily walkable to all the downtown restaurants and river walk. The apartment was so peaceful and relaxing to come back to at the end of a busy day, especially with the deck and hot tub overlooking the river. We would highly recommend to anyone!
Kimberly
2017-03-16T00:00:00Z
Really a great place to stay! Spacious with beautiful bay windows overlooking the river! Nice and casual within walking distance of downtown. Boon was the use of the hot tub. Chris and Kim were very gracious hosts willing to work with us and our crazy scheduling issues. Thank you again for the marvelous time and lodging! This is a jewel of a location in Augusta!
Edgenie
2017-02-06T00:00:00Z
This place was beautiful! It's on the river and really feels like home for a few days.
Kortne
2017-03-25T00:00:00Z
Wow. This place has the most amazing view and location, suspended over the Savannah river like a bird's nest. With easy access to both cities, nature trails and great restaurants, it makes the ideal setting for a nature lover or romantic escape. Access requires navigating some steps, and there's a bit of city and domestic sound penetration, but the owner is completely honest about these and neither detracts from a fantastic location. Access to their hot tub is a great bonus too. Very highly recommended.
Roderick
2016-12-04T00:00:00Z
Kamertype
Gehele woning/appartement
---
Type woning
Overig
---
Geschikt voor
4
---
Slaapkamers
Augusta, Georgia, Verenigde Staten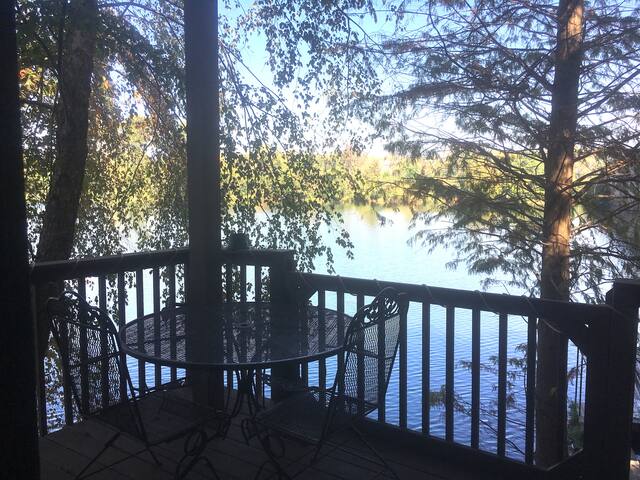 One year old townhouse only two and a half miles away from Augusta National Golf Club. Very comfortable space and can easily accommodate a larger group for the week. Has an upstairs and downstairs balcony as well. Conveniently located one block away from Indian Queen, a local bar popular especially amongst the younger crowd.
Very nice, clean and more importantly close to Augusta National if your looking for a place to stay during Masters week.
Kevin & Teresa
2017-04-04T00:00:00Z
Kamertype
Privé Kamer
---
Type woning
Stadswoning
---
Geschikt voor
4
---
Slaapkamers
Augusta, Georgia, Verenigde Staten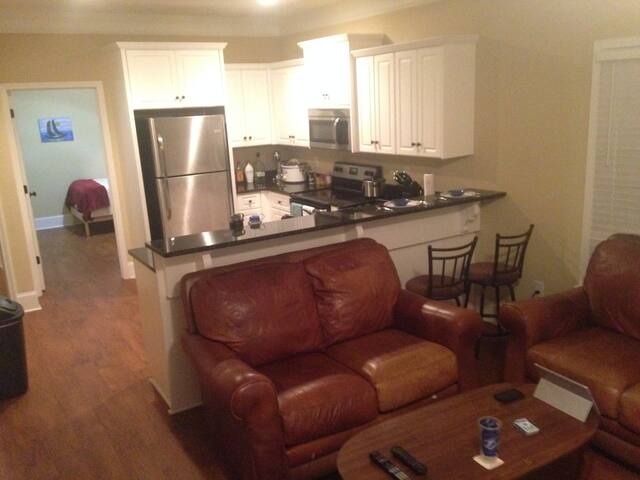 New apartments right off I-20. 10 mins away from Augusta National. Empty spare room and bathroom! Need air mattress. There is no furniture in the room. Also, you need your own towels/wash cloths.
Quiet neighborhood
Great spot!
Matt
2017-04-05T00:00:00Z
Kamertype
Privé Kamer
---
Type woning
Appartement
---
Geschikt voor
2
---
Slaapkamers
Augusta, Georgia, Verenigde Staten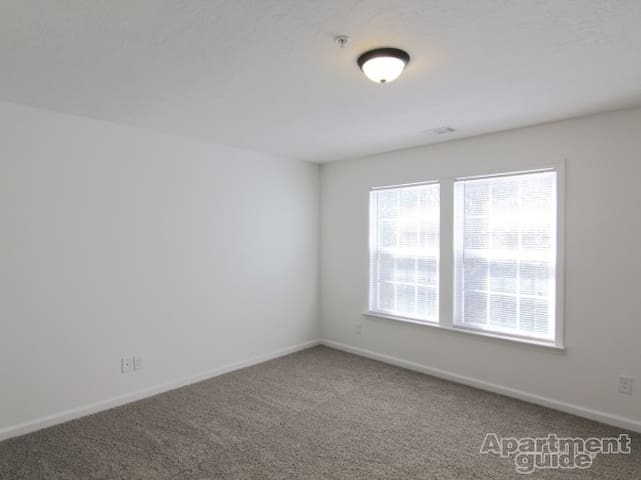 Last minute Master's rental located in neighborhood adjacent to the course! Modest 1950's ranch style house with 3 bedrooms, 1.5 bath less than a mile walking distance to the course entrance! This is a SLEEPER ONLY (no cooking) Pets ok with a refundable deposit.
Master has king size bed and half bath. First guest room offers a queen size bed, and 2nd guest room has full-size futon.
Highly recommend. Great on all counts.
Lisa
2017-04-04T00:00:00Z
Loved the home! Cute, quiet, very comfortable! Suzanne was a great host.
Rose
2017-04-05T00:00:00Z
This house is wonderful and quaint. It was the perfect home base for Masters week!! Owner is so communicative and considerate. Highly recommended.
Adam
2017-04-09T00:00:00Z
Kamertype
Gehele woning/appartement
---
Type woning
Huis
---
Geschikt voor
5
---
Slaapkamers
Augusta, Georgia, Verenigde Staten
Lovely 3 BR, 2 bath, open concept home. Great entertaining spaces, inside and out with a covered patio and private fenced yard. There are 2 large TVs (42 and 55 inch), in living room and bonus room. Only 5 miles to Augusta.
Este es un barrio tranquilo, con patio privado. Un gran lugar para relajarse.
What an amazing weekend! Thanks largely in part to Linda and Jeff for providing a home away from home for us. All the preparation they did in anticipation of our visit was so appreciated. From the note cards around the house to make sure we could find what we needed, the stocked fridge and fresh fruit, as well as the options for relaxation (beer/wine) they provided. We were able to enjoy the event we came into town for, eat normal food, catch up, and make the most of our time - all in the comfort of "home". This was my first Airbnb experience and if they are all like this, I am not sure why anyone would stay in a hotel…EVER! My friends and I are very grateful for their hospitality. We couldn't have been more happy. Thanks Linda and Jeff!
Lisa
2016-09-27T00:00:00Z
Linda and Jeff were fantastic hosts. The home is lovely and everything was so organized and clearly communicated to us prior to coming and throughout our stay. We had such a great experience and highly recommend staying here!
Adriane
2016-04-10T00:00:00Z
Wow! Don't even know where to begin on how amazing and top notch experience this was for us. My fiancé are Airbnb hosts in bluffton and we were evacuated to Augusta. We chose Linda and Jeffs place based on good and positive reviews and what a great decision that was. Our hosts were amazing. The best we have ever experienced. They opened their home to us and treated us like family. Linda cooked these wonderful chef quality meals and Jeff helped with all aspects. For being displaced from our home, it was the best experience we could have had. The house is gorgeous. The decorations are amazing. Everything is there that you need. Very nicely located between Aiken and Augusta proper. The neighborhood is quaint and everyone is so nice. True southern hospitality. Pretty sure we have made friends for life and will be going back. Airbnb waived the fees during the hurricane which was also very kind. We can't imagine a better experience ever. If you see this place open, you better book it! 5 star! Thanks again.
Glenda
2016-10-09T00:00:00Z
Our expectations were exceeded upon entering this beautiful home in a quiet and peaceful neighborhood. It's the thoughtful touches that make one feel at home. We weren't expecting to find a refrigerator stocked with breakfast food, fresh fruit on the dining room table, a basket with snacks and even a plate with freshly baked cookies. There were cane poles in the garage and cut up hot dogs for bait in case you wanted to walk down to the tranquil lake for some fishing. The covered patio in the back with a large private back yard was very relaxing. We would be proud to call this house our own and would encourage anyone who is travelling to this area to consider this property.
Scott
2016-04-06T00:00:00Z
Kamertype
Gehele woning/appartement
---
Type woning
Huis
---
Geschikt voor
6
---
Slaapkamers
North Augusta, South Carolina, Verenigde Staten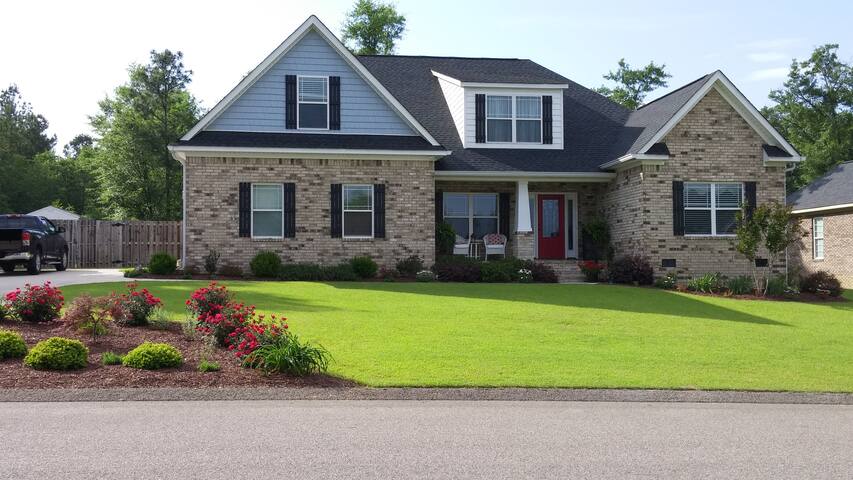 Located in the heart of Summerville, our cozy garage apartment features one bedroom, a full bath, small kitchenette, and comfortable living space. We are located within walking distance of Daniel Field Airport, Sheehan's Irish Pub, Arsenal Tap Room, Indian Queen, Augusta University, and a few churches.
We recently completed construction on our garage apartment. Our intention was to provide a comfortable space for our married children to stay when visiting us. With their encouragement, we decided to make our apartment available to those looking for something more appealing than a hotel room while staying within a reasonable price range. Our apartment has 1 bedroom with a full bath that features a tankless hot water heater which provides unlimited hot water; a comfortable living area with a smart tv, wifi, and internet access. A small kitchenette is equipped with a mini refrigerator, coffee maker, microwave, and toaster. Guests also will have access to a brick patio and covered porch located at the back of our home.
Our neighborhood is very quiet and is a popular area for tourists to the Augusta area. We are within walking distance of several churches, pubs, and restaurants. We are also located just 3.5 miles from The Augusta National Golf Course. Our neighborhood is exceptionally beautiful as many homes were built during the Craftsman and Victorian era.
I stayed for 4 days just before the Master's. The place was very well decorated and totally functional. It has a keyless entry which is so nice. Who wants to lose a key? It's a converted detached garage on the same property as the owners main house. The neighborhood is quiet and comfortable. The space is great. If you're in Augusta and need a place to call home for a bit, this should be on your list.
Skip
2017-04-03T00:00:00Z
Kamertype
Gehele woning/appartement
---
Type woning
Appartement
---
Geschikt voor
2
---
Slaapkamers
Augusta, Georgia, Verenigde Staten
Voer datums in om de volledige tariefopbouw te zien. Er kunnen extra kosten zijn en er kunnen belastingen worden toegevoegd.